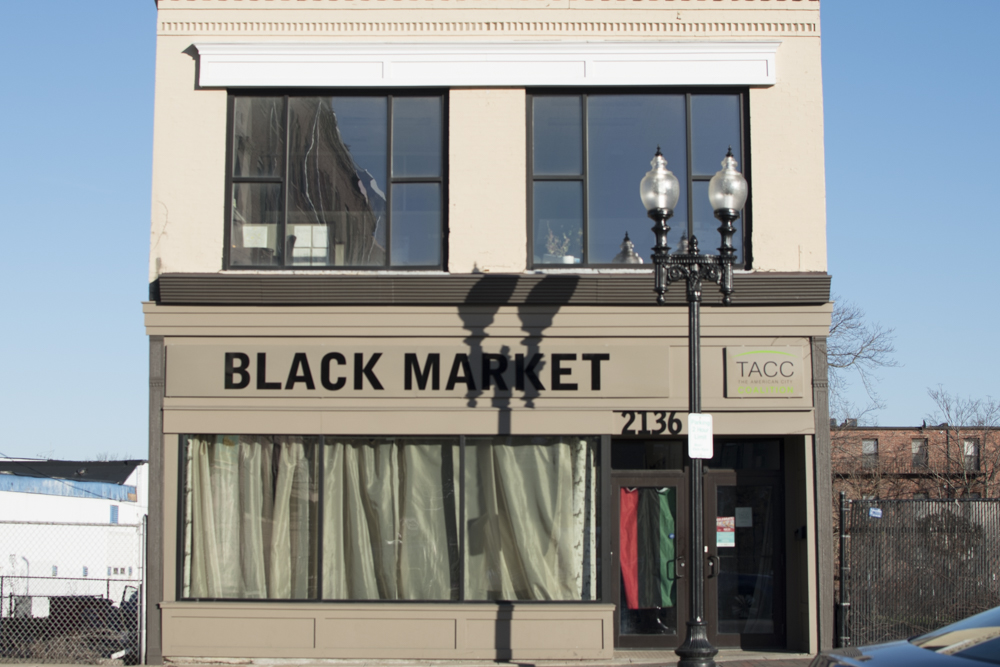 Kaidi Grant was outraged to find the words "White Lives Matter" sprayed onto the side of Black Market, her pop-up shop located in Roxbury's Dudley Square.
She and her husband, Chris Grant, noticed the scribbled words when they looked at the photos they took of the run-down wall of their weekend-only market featuring primarily black, local vendors.
Grant took to Facebook and published a thought piece that generated over 450 shares.
"We knew it was just a matter of time," Grant wrote. "We live in a city with history so deeply rooted in racism and division."
As the only black person to graduate from Reading Memorial High School in 1989, Grant said she is used to microaggressions and macroaggressions. As a Roxbury native, she said racial hostility is inevitable.
Kathryn Saloom, an Allston resident, said she isn't surprised by the racist graffiti either.
"I think Boston has a pretty clear history of divisive race relations, and I think it's still really present today," Saloom, 29, said. "Unfortunately, I can't say that something like that is that surprising to me. It's horrible, and it's unfortunate, but I'm not super shocked." 
This isn't the first time Black Market has been under fire. In July 2017, Mayor Martin Walsh thanked Black Market for empowering minority entrepreneurs and strengthening the Roxbury community. However, the post was deleted due to hostile comments posted by critics of Grant's efforts.
The criticism of Black Market and the Black Lives Matter movement, Grant said, is caused by "white privilege syndrome."
"We all know white lives matter," she said. "It doesn't need to be said … [Black Lives Matter] is not about the false illusion of reverse racism."
Bill Flagg, a Jamaica Plain resident, said he agrees.
"I think ["White Lives Matter"] is a bullsh*t statement to make," Flagg, 34, said. "It kind of flies in the face of the Black Lives Matter movement… I think the underlying message is hateful."
Black people have been targeted throughout American history, Grant said, citing several shootings of unarmed black men, including Michael Brown and Trayvon Martin.
"We are being targeted unfortunately, because there is some type of threat that we pose," Grant said.
Dorchester resident Ira Kassiel said the graffiti likely represents a pointed attack in a minority community.
"Especially in a community like Roxbury where there are a lot of minorities living there, I think it could be seen as being intentional and hurtful towards those people," Kassiel, 27, said. "I'm pretty sure it was planned and targeted to be set up in Roxbury."
To address race relations in the city, Grant said she wants to approach the graffiti as the beginning of a conversation. She said she plans to host a forum in the next few months to discuss collaborative solutions to racial division.
Afterward, Grant said she plans to commission a mural that highlights the strength of Roxbury in the face of racially motivated hate crimes.
"We've been called a cesspool, the armpit of the city of Boston," Grant said. "We're hoping to be able to get a mural commissioned in that place so it's not a conversation that ends on a negative note, but we put some beautiful art with some local artists that can capture the sentiment of our community."
The bigger goal for Black Market, Grant said, is to eliminate the approximate $247,500 wealth gap between white and black Bostonians by providing a platform for minority business owners to display and embrace their talent and diversity.