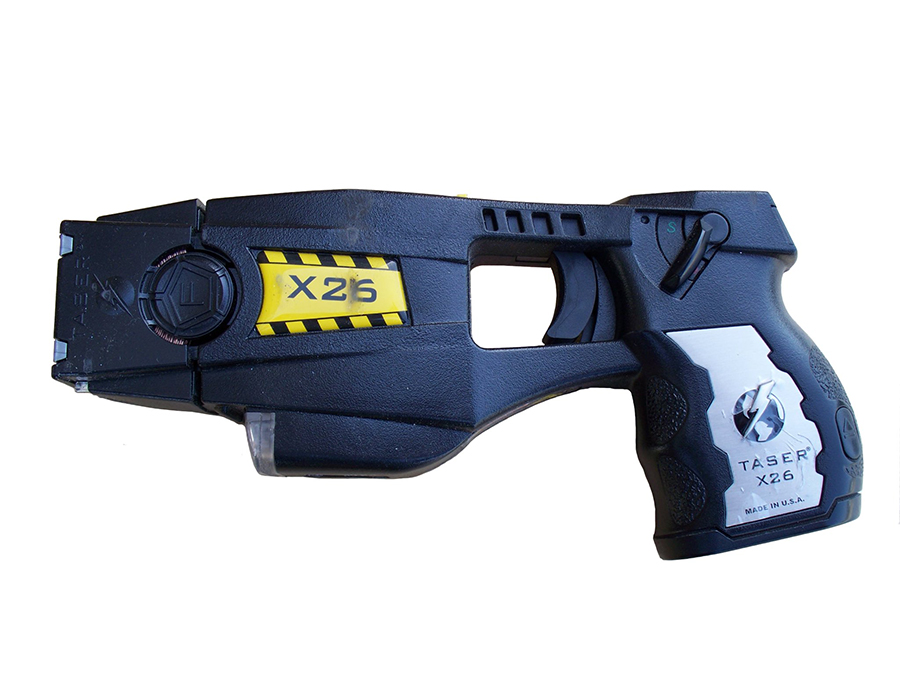 Massachusetts' highest court declared unanimously Tuesday that the Commonwealth's ban on the ownership of stun guns violates the Second Amendment.
The decision comes after the Ramirez v. Commonwealth case, Jorge Ramirez was criminally charged for possessing a stun gun. The state concluded that Ramirez's case will be "dismissed with prejudice," according to the ruling.
The effect of the decision will be delayed to allow lawmakers sufficient time to rewrite the law so it regulates the ownership of stun guns, keeping in mind its constitutionality.
Jake Wark, press secretary for Suffolk County District Attorney Daniel Conley, said he is sure the act can be updated to reflect Tuesday's ruling as well as state laws.
"There's no reason that stun guns can't be regulated in a similar manner," Wark said. "The Supreme Justice Court decision just requires something less than an outright ban." 
The state has effective firearm regulations already, Wark said, including strong penalties for illegal sale and possession.
Stun guns have already been banned in several states including New York, Rhode Island and New Jersey. In other states and major cities, restrictions on ownership and use have been put in place.
Daniel Fein, a Jamaica Plain resident, said the potential good that can come from using electric weapons outweighs the need to regulate them through licensing.
"For the most part, it's a nonlethal way to deal with a potentially lethal situation, which seems to make the most sense to me," Fein, 28, said. "If we can prevent something terrible from happening by allowing people to have these things, then we should let them have them. Being of age is enough [to own an electronic weapon] — it's not as deadly as a gun."  
Jim Wallace, executive director of the Gun Owners' Action League, the Massachusetts chapter of the National Rifle Association, said stun guns are used for self-preservation, not to attack.
"They were originally banned in Massachusetts because law enforcement had been abusing them, not citizens," Wallace said. "… it's a basic self-defense tool, so why are we going to license them like a firearm?"
There is a clear distinction between stun guns and Tasers — weapons citizens often confuse, Wallace said.
"Tasers are pretty expensive, and every time you pull a trigger on a Taser it's a $40 cartridge," he said. "We don't really have anybody banging down our doors to own Tasers."
The state is now trying to find a way to accommodate electric weapons into their regulations, Wallace said. Currently, the Massachusetts Major City Chiefs of Police are pushing to regulate Tasers and stun guns like firearms.
Jillian Lusk, 40, said she thinks the original ban on stun guns was a step too far. An age limit in order to buy such a weapon is more reasonable, she said.
"Licensing them like guns would require a lot of effort and money, and quite frankly, [that] just seems ridiculous," the South Boston resident said. "They were originally banned because law enforcement was using them too much, so don't punish the people for that."
Stun guns should be permitted with certain restrictions, said Kathryn Kendall, 31, of Back Bay. Implementing training to ensure those who own stun guns, she said, could possibly make residents feel more at ease about ownership.
"Tasers have the potential to be dangerous if someone has health issues, but I think that possibility is too small to say that these things should be treated like guns," Kendall said.