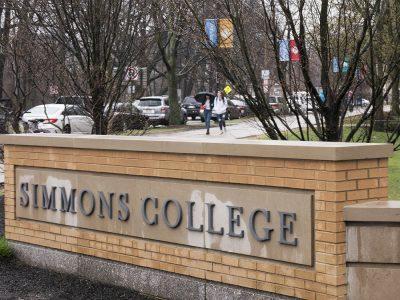 As a result of the scheduled June 1 merger between Boston University and Wheelock College, more than 100 current Wheelock students will be moving to the Charles River Campus. Some of these students, those looking to complete a Bachelor of Social Work degree, will become Simmons College students despite living on BU's campus.
Due to the fact that BU does not offer a bachelor's in social work, the students were given the option to transition to Simmons or remain at BU to pursue another course of study. A little over 20 students who chose to attend Simmons will be living on either BU's Charles River Campus or Fenway Campus, BU spokesman Colin Riley said.
"It's actually very straightforward," Riley said. "We've assured the students who are pursuing a bachelor's in social work that they'll be able to continue to matriculate in that program, and we've partnered with Simmons College to do that."
Most of the students enrolled in the program are upperclassmen who are going to be matriculating soon, Riley said. As a result, this will not be a long-term arrangement for them.
One of the primary reasons that the students are going to be residing on the BU campus is that they had undergone the housing selection process before BU had finalized the agreement with Simmons College, BU Dean of Students Kenneth Elmore said.
Jorge Delva, dean of BU's School of Social Work, said that since BU has never had a Bachelor of Social Work program and Simmons has had one for a long time, it made sense to make the arrangement for Wheelock students to continue their studies there.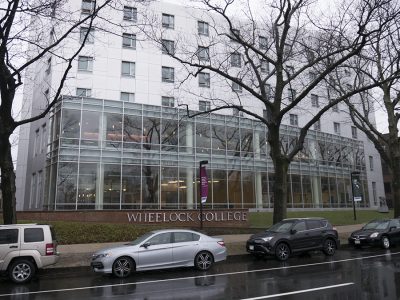 Sachi Simpson, a senior in the College of Arts and Sciences, said she feels sympathetic toward the students transitioning to Simmons and said she believes that BU made the right decision to provide them housing.
"It's definitely not their fault that their major got taken away, so it would only be fair to provide them with housing while they're transitioning and pursuing their studies," Simpson said.
Chris Larabee, a freshman in the College of Communication, agreed with Simpson, but specified that it was a good arrangement only as long as it was a short-term one.
"I guess they need to be accommodated for because it sucks for them that they don't have a choice that their school is merging and that BU isn't accommodating them educationally," Larabee said. "It's just fair for a couple of semesters, but any more than that, I don't think they should."
There are some students who may choose not to go to Simmons to continue with their bachelor's in social work, and will instead come to BU to continue with some other program, Delva said. That option has been left open for the students.
Wheelock's Dean of the School of Social Work, Leadership and Youth Advocacy Hope Haslam Straughan will be teaching at both BU and Simmons to help ease the students' transition to the new universities, Delva said.
Even though Straughan will be a BU employee, she will be teaching at Simmons because she knows the transitioning students and the arrangement has been made to ensure that they are comfortable with the teachers they will not have had before.
"We are just essentially lending them one of our instructors to help them at Simmons — to help the students maintain a sense of continuity so that it's not totally strange for them to go from Wheelock to Simmons," Delva said.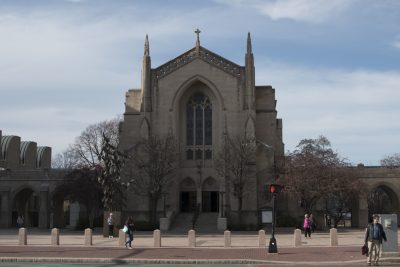 Delva said he hopes that students will consider BU as an option for a Master of Social Work after completing their Bachelor of Social Work through the BU-Simmons program. Delva added that there are no current plans to add a Bachelor of Social Work program to BU's curriculum.
McKenna Kennedy, a freshman in the Sargent College of Health and Rehabilitation Sciences, said she thinks it is important for Boston-area universities to work together to provide students with the education they want and deserve.
"If we can offer it, I think it's fair that they should have the opportunity to pursue the degree they wish to," Kennedy said.