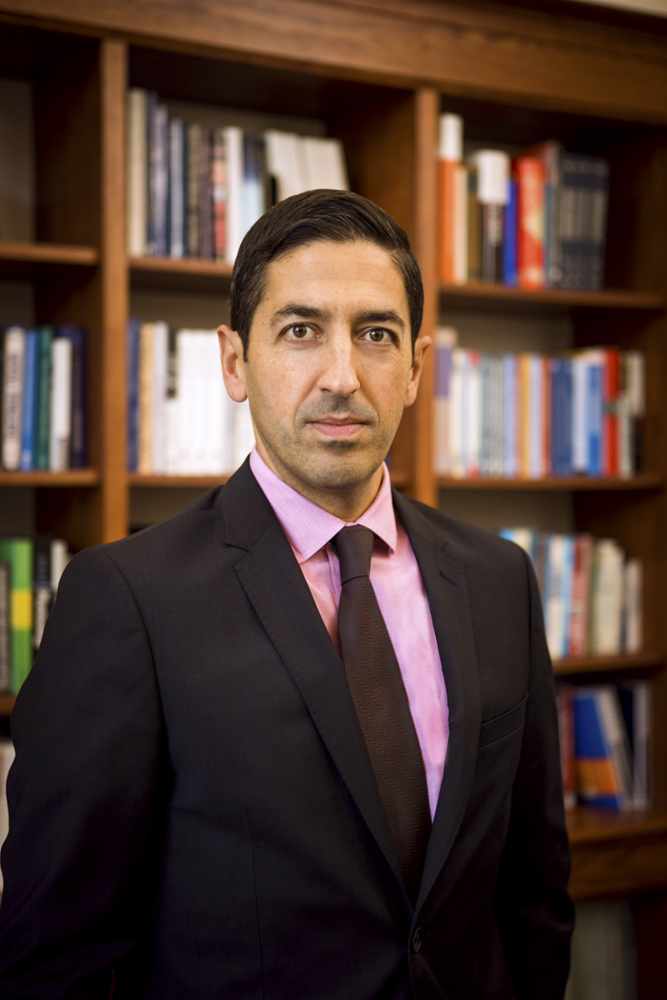 Boston University School of Public Health Dean Sandro Galea and SPH professor Michael Siegel have been selected to join 36 other researchers in spearheading a consortium to research gun violence in an effort to affect policymakers' decisions.
The consortium is part of a gun safety coalition formed in February among six states and Puerto Rico.
It is fitting that both Siegel and Galea are taking part in this research effort, wrote BU President Robert Brown in an email.
"Dean Galea and Professor [Siegel] are national leaders in research on gun violence and in the discussions around policies that influence access to guns in America," Brown wrote.
The group of researchers will be joining forces to improve the quantity of research conducted on gun violence. They aim to build a foundation of research to fix this deficiency, Galea wrote in an email.
"The group was formed to help address the shortage of gun violence research by building a stable base of such work in [the] future," Galea wrote. "It aims to build more research in the area by making funds available over time."
This absence of adequate research, Siegel said, is in part due to an amendment in a 1996 bill passed by Congress that stated that the Centers for Disease Control and Prevention could not use their federal funds to advocate for gun control.
The statement was interpreted by the CDC, Siegel said, to mean that they should not do any sort of research on gun violence for fear of losing their federal funds.
"They're not doing anything on this issue," Siegel said. "It's a tragedy, really. It's left a void."
This year, an addendum was added to the federal budget resolution, wrote SPH professor David Rosenbloom in an email. The addition clarified that the CDC could conduct research on gun violence, so long as they do not promote gun control.
It is still too early to say whether this clarification will have an impact on the amount of research conducted by the CDC, Rosenbloom wrote. The CDC did not respond to a request for comment.
The inhibition of this kind of research allows for organizations that advocate against gun control to avoid "uncomfortable facts" that research may reveal, Rosenbloom wrote.
"My view is we need a national commitment to high quality research on gun violence and effective measures of gun control to prevent gun violence," Rosenbloom wrote.
Siegel said he believes in a "regional approach" rather than a state-by-state approach, as the issue of gun violence is different from other public health matters. Even if a state has strong gun regulation laws, like Massachusetts does, guns can enter the state from other states that have weaker gun laws.
"People's safety is really affected by what other people do," Siegel said. "I think it really is important to take a regional … collective approach."
Siegel said his hope is that states can come together to develop model laws that all states can adopt by identifying which laws are most important and effective.
It is important to research gun violence to pinpoint the "entire causal chain," Rosenbloom wrote, and determine how best to intervene and prevent gun violence in the future.
"Very often, the 'common wisdom' of causes and solutions is wrong," Rosenbloom wrote. "For example, the rush to blame 'mental illness' for mass shootings is almost certainly wrong or incomplete, but until there is detailed research on the people who commit mass shootings, we won't know what to do about identifying and preventing potential shooters."