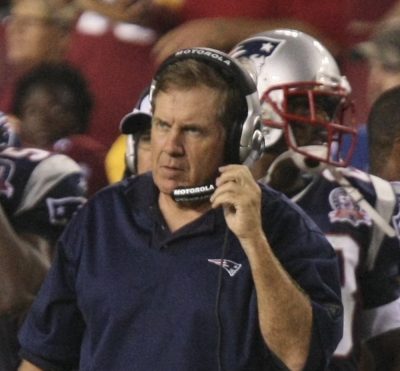 The NFL draft is a long process — 256 draft picks, then before we can even get done evaluating this past draft, we are already thinking about next year's draft. Today, I'm going to do both.
So, here are my good, bad, obvious and downright perplexing selections throughout the 2018 NFL Draft and a look ahead to the class of 2019.
The good: Derwin James, No. 17 overall, Los Angeles Chargers
The Chargers already had one of the best defenses in the NFL with Joey Bosa and Melvin Ingram rushing the passer, and Casey Hayward and Jason Verrett to cover, but by adding possibly the most versatile player in the draft at No. 17 overall is an absolute steal. James can cover inside against tight ends and slot receivers, play in the box in run support and roam as the center fielder at the back end of the defense.
The bad: Josh Allen, No. 7 overall, Buffalo Bills
If there was one team to do this, how could it not have been the Bills? Allen may have been the player fans and scouts alike are most divided on, so trading up to pick No. 7 will prove to be a high-risk, high-reward situation. Grades on this pick range from A+ to F, and some view him as a franchise quarterback while others see JaMarcus Russell. If I had to pick a side, let's just say I wouldn't want my quarterback room to be Josh Allen, AJ McCarron and Nathan Peterman.
The obvious: Trader Bill strikes again
The New England Patriots entered Thursday with eight draft picks and left the draft with only one player selected in a slot originally held by their team — Sony Michel at pick 31. Bill Belichick turned his original eight picks into nine selections in 2018 and adding second- and third-round picks in 2019. Now New England holds 12 picks in 2019.
Oh yeah, and just when you thought, "Well they have to get a backup for Brady, right?" Wrong. Belichick decided to add Louisiana State University's Danny Etling in the seventh-round — who, no offense, won't replace Brady anytime soon — to the running list of quarterbacks drafted by the Patriots.
The perplexing: Hayden Hurst, No. 25 overall, Baltimore Ravens
Hayden Hurst — or as I like to refer to him, the Brandon Weeden of tight ends — had just three career touchdowns as a South Carolina Gamecock and will be a be a 25-year-old rookie. Like Weeden before him, Hurst was selected in the Major League Baseball draft before he began playing college football. And though he has the size, strength and athleticism to be a solid piece to an offense, the No. 25 overall pick is a hefty price to pay for a tight end, especially when they also took Mark Andrews, another tight end, with No. 86 selection.
The 2019 watch list
Nick Bosa, defensive end, Ohio State University
Bosa recorded 23 tackles for loss and 13.5 sacks over two seasons with the Buckeyes, and should continue to improve as a junior. At 6-foot-4 and 263 pounds, he is not as big as his brother Joey, but still provides power and speed on the edge as a pass rusher with the same swipe move that made his brother one of the best rushers in the league as a rookie. Many scouts believe he is virtually the same player as his brother — and in a weak quarterback draft — he is the favorite to be the first player off the board next May.
Bryce Love, running back, Stanford University
Love could have been the second running back taken in the 2018 draft, but decided to go back to school for another year. He has 4.35 40 speed and is as elusive as a running back could be, but some could overlook his toughness. At 5-foot-10 and 196 pounds, he is a smaller back but can break tackles and gain yards after contact. He averaged 8.3 yards per carry in 2017 and even played through injury at the tail end of Stanford's season.
While he is a better between-the-tackles runner than Christian McCaffrey, he doesn't possess the same slot receiver-like pass catching ability, but still, like McCaffrey, Love is a home run threat every time he touches the ball.
Drew Lock, quarterback, University of Missouri
Some view Justin Herbert of the University of Oregon as the top quarterback prospect in the 2019 draft, but expect Lock to pique many teams' interest by this time next year.
If you liked Josh Allen in this year's draft, you'll probably love Lock. He's slightly smaller than Allen, but still 6-foot-4 and 225 pounds. Both are above-average athletically and have big arms. He also put up huge numbers in 2017 with 3,695 yards, 43 touchdowns and 12 interceptions. But, like Allen, accuracy isn't his thing, and his 58.2 completion percentage in 2017 is something he will have to improve upon. Or maybe not. Allen was a top-10 pick, so why would Lock be any different?
Clayton Thorson, quarterback, Northwestern University
Thorson may not have the big numbers that Lock put up in 2017 — with 2,809 yards, 15 touchdowns and 12 interceptions — but he is more fundamentally sound than Lock. Much like Josh Rosen, Thorson is smart with quality mechanics and more athletic than you might think. Many of his mistakes are a product of trying to do too much. The University of California, Los Angeles didn't have the best supporting cast around Rosen, and Northwestern surely isn't a football powerhouse. So, if Thorson isn't making plays, no one else is.
Jarrett Stidham, quarterback, Auburn University
Stidham completed 66.7 percent of his passes in 2017 for 2,827 yards, 17 touchdowns and four interceptions. As a freshman he completed 68.8 percent of his passes for 1,265 yards, 12 touchdowns and two interceptions, but some evaluators will take these numbers with a grain of salt.
To some, Baylor University and Auburn run gimmicky offenses based on screens, motion and run-pass options. But this is where the modern NFL offense is heading, so Stidham's ability to run this system and prove himself in big games against the University of Georgia and the University of Alabama show he could develop into the prototypical quarterback of the future.
A ton of Clemson University players
The Tigers are stacked, especially along the defensive line where Dexter Lawrence, Christian Wilkins, Clelin Ferrell and Austin Bryant could all be first-round picks. Clemson edged University of Southern California and the University of Miami for most sacks in 2017 with 44. The whole might be greater than the sum of its parts, but this d-line alone makes Clemson obvious national title contenders.