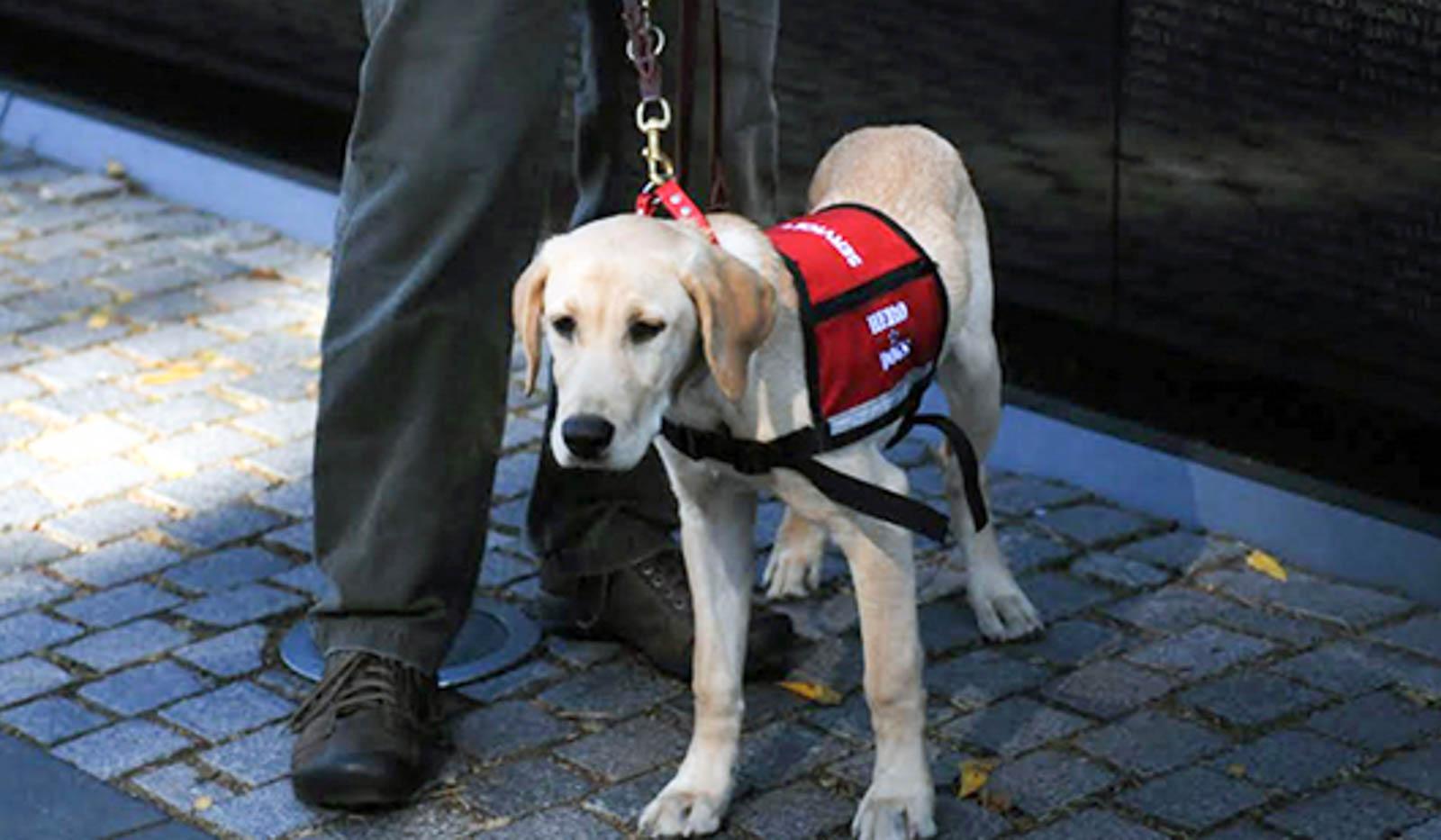 Some witnesses in Massachusetts may be able to testify with an emotional support dog beside them – if a bill allowing so passes.
Senate Minority Leader Bruce Tarr filed the bill at the request of a citizen in his district that would allow witnesses to have a certified emotional support dog at the stand, wrote Don Siriani, Tarr's communications director, in an email.
Any witness, particularly those who are under 18, have a developmental disability, or are testifying about a violent crime, would be able to have an accompanying support dog.
The bill is an effort to make the litigation process more humane for everyone involved in the criminal justice system, said Ellen O'Neill-Stephens, founder of Courthouse Dogs, a Washington-based organization that works across the country to help legal systems implement courthouse facility dog programs.
"I was a deputy prosecutor for 26 years and saw how emotionally devastating it could be for everybody to be involved in the criminal justice system," O'Neill-Stephens said. "I just accepted it as the cost of doing business."
Paul Christl, 37, of the West End, said he supports the bill, but only if facility dogs are offered to everyone.
"We can't be unfair and only offer it to one side," Christl said. "If they'll help people speak about something, then allow them to be with whoever needs them."
After O'Neill-Stephens' son got a service dog, she said she learned about how professionals in different sectors used facility dogs to enhance the work they do. As a lawyer, she was interested in the use of emotional support dogs in the legal sphere.
"It just occurred to me that these dogs could work with victims or prosecutors or detectives to lower the degree of stress and mitigate it," O'Neill-Stephens said.
Some are concerned that the presence of facility dogs on the stand may make witnesses seem vulnerable and in turn, credible.
However, O'Neill-Stephens said, the dogs would be concealed to the jury and ensure witnesses are comfortable speaking in court, but not at the cost of justice.
"We have instituted best practices to reduce the chances of creating issues on appeal and to make this a practice where the presence of the dog does not negatively impact the legal proceedings," she said.
Barbara Slater, 33, of the North End, said she worries the dogs could interrupt court proceedings, but understands their importance.
"I only worry that the dogs could be a distraction," Slater said. "But, I think they're important and needed, especially for children who are asked to speak in court on their own and recount scary experiences."
Appellate courts, O'Neill-Stephens said, have approved courthouse dog programs as long as steps are taken to prevent the jury from being swayed by the presence of a dog.
Helen Nickles, 57, of Dorchester, said even if a jury does see the facility dog, they likely won't allow its presence to impact their decision.
"I think we need to be careful about assuming how juries may react," Nickles said. "Even if they were to see the dog by chance or on accident, it wouldn't affect their decision too badly, and I'm sure most people understand what support dogs are for."
Emotional support dogs can actually help to preserve justice by providing support to vulnerable witnesses, O'Neill-Stephens said.
Oftentimes, she said, when recounting a traumatic event, individuals begin to experience the same emotions they felt at the time of the trauma and have a difficult time speaking. The jury cannot make a sound decision unless they hear the full story of what happened, O'Neill-Stephens said.