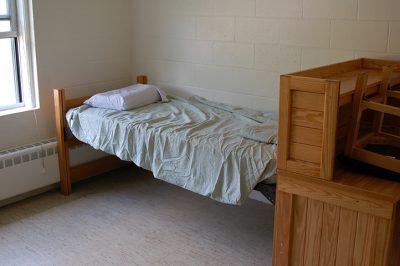 Masses of new students congregated outside the entrance of residence halls last weekend as parents unloaded packed cars. The families faced the sweat and stress of moving into a dorm, yet another unseen burden added pressure.
Parents of freshmen face extensive move-in costs and often budget $1,300 in expenses for dorm necessities, according to a 2016 survey by the Rubicon Project. The parents often drop $470 on technology alone and $324 on dorm supplies.  
For Tony Faller, a freshman in the College of Engineering, the price was no surprise. He said having an older sister as a Boston University alumna provided him with a general understanding of the ins and outs of the process as well as how expensive move-in can be.
Faller said that he estimates he spent around $1,000 on all his dorm essentials when he bought them before moving in at stores in his hometown of North Reading.
"I definitely think my laptop cost the most, just because the cost of technology versus … clothes," he said.
Nikka Yamin, a freshman in the College of Arts and Sciences, also purchased her dorm essentials in advance. Like Faller, Yamin estimated her total expenses to be around $1,000. However, she said her biggest expenditure was her $240 BU Vending MicroFridge.
Members of the Scarlet Squad — upperclassmen who aid students who are moving in — were also at work this past weekend. Sarah Wancowicz, a junior at Sargent College and a member of the Scarlet Squad, helped residents of Warren Tower A get acclimated.
She described her duties as directing both students and parents to designated check-in areas and answering any questions they might have had.
"Every cart is completely full," Wancowicz said. "People are bringing multiple loads."
While necessities cost less for her as a returning student, Wancowicz estimated that she spent a little over $300 on dorm essentials for this semester.
Reflecting on her own freshmen year move-in, Wancowicz recalled the stress of the transition.
"I was super nervous," Wancowicz said. "I had gone to school with the same people for seven years, so it was very scary going to school with new people."
As lines of overfilled carts and stacked suitcases started to form by the elevators at the base of Warren A Tower, the Scarlet Squad member got back on duty.
"I think [every year, students bring] the same amount," Wancowicz said. "I don't think it's really changed since I remember people moving in freshman year. Everyone freshman year brings too much stuff and then every other year bring less and less."