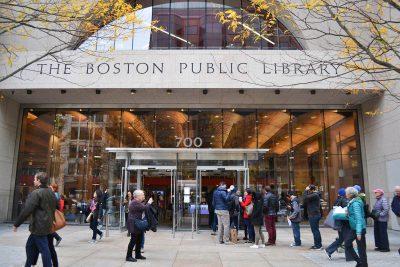 Boston residents are being given the chance to provide input on which of the five selected Martin Luther King Jr. and Coretta Scott King memorials they want to see permanently installed in the Boston Common. 
First opened for comment Tuesday, plans for each of the five designs will remain on display for public comment in the Boston Public Library and the Bruce C. Bolling Municipal Building until Oct. 16, and the winner will be selected in November, according to a press release from Boston Mayor Martin Walsh's Office. Public comments can also be submitted on the Martin Luther King Boston website.
The five proposals on display were selected and announced in June as finalists through a joint search effort conducted by Walsh's Office, the Mayor's Office of Arts and Culture and MLK Boston, in collaboration with the Boston Public Library.
BPL President David Leonard said in a statement that the BPL welcomes the public for comment.
"We at Boston Public Library are honored to display the finalist submissions at the Central Library and welcome visitors to share their reflections as the City of Boston prepares to memorialize the King legacy locally and globally in partnership with MLK Boston," Leonard said.
Barry Gaither, co-chair of MLK Boston's Art Committee, said the memorial was especially meaningful for the city of Boston because of the city's prominence in the lives of the Kings.
"Boston featured prominently and especially in the early life and careers of both Martin Luther King and Coretta Scott King," Gaither said, "so you might say it was the place of their launching as a couple and as public figures."
Gaither said while the comments gathered from the public won't officially decide which memorial is installed, the input is important in understanding what residents want and expect from the memorial.  
"We see this as a dialogic process in which the public has a crucial and central role to play, and we want to honor that," Gaither said.
In addition to putting the designs on display for public comment, Gaither said a number of public hearings were held prior to the selection of the finalists where community members all across Boston came and "expressed their ideas about what an appropriate memorialization might look like."
Although the Mayor's Office and MLK Boston didn't begin the selection process with any specific concrete ideas about what the memorial should look like, Gaither said there were some things they expected to see.
"We expected that the proposal coming to us would take into consideration the place of Boston in the lives of Martin and Coretta King," Gaither said, "so we wanted there to be some connection to this history as a sense of place and of moment."
Kara Elliott-Ortega, chief of arts and culture for the City of Boston, said she hopes the new memorial will encourage Bostonians to engage and reflect on King's legacy and history.
"The King Memorial will engage Bostonians in civic discourse about our shared history," Elliott-Ortega said in the release. "Each one of these final proposals creates opportunities for the public to reflect not only on the legacy of the Kings, but also on the ability we all have to enact change in our communities."
Meghan Pierce, 29, of Dorchester, said that as a House of Blues resident artist, she's glad to see the memorial project provide more opportunities for up-and-coming artists in Boston.
"As an artist here in Boston, there's been some stuff coming up about doing murals about [King], and I think it's great," Pierce said. "I haven't personally applied because I think people of color should do it and not white people — I think it's their spot."
The more art in Boston, Pierce said, the better.
"As someone who is also trying to make their life as an artist [and] as a freelancer in Boston, there's kind of far and few gigs in-between," she said. "The opportunity is amazing, and I think Boston is a really jazzy city, and art should be more a part of it in general."
Maryann Thompson, whose collaborative piece with Wodiczko + Bonder and Walter Hood, "The Ripple Effects" was selected as one of the five finalists, said she was honored to see her team's work recognized.
Thompson said they wanted to create a memorial that also had "grounds for activism."
"What we're trying to do as a grounds for activism is the idea that it's a place where people can come together and rally and continue the Kings' legacy through public action," Thompson said. "The two towers are meant to resemble Martin and Coretta as a joint force."
Dylan Hegarty, 26, of Brighton, said he thinks public art with a message like this is important because it brings people together.
"I think that there's a lot of people in Boston … that believe in [King] and that he has a long-lasting legacy," Hegarty said. "There's a lot of different forms of art that allows people to express themselves, and it can be kind of a coping mechanism and a way of release for not only the artist, but the people taking it in."
Zoe Allen contributed to the reporting of this story.