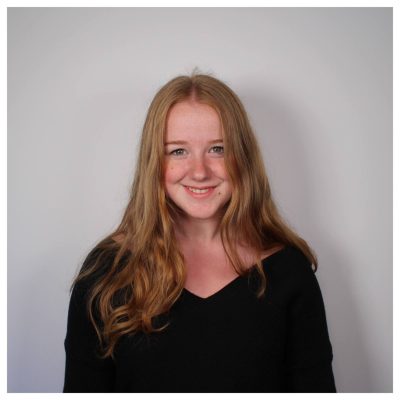 By Sari Cohen and Conor Kelley
Under the organization of Boston University sophomore Sarah Horn, crowds will gather at the John F. Kennedy Federal Building Thursday to raise awareness for sexual assault survivors and support Christine Blasey Ford in her sexual assault allegation against prospective U.S. Supreme Court Justice Brett Kavanaugh.
Horn, a student in the College of Arts and Sciences, organized the event in conjunction with the National Solidarity Speakouts across the country sponsored by Women's March National, she said.
The purpose of the national speakouts is to encourage senators to vote against Kavanaugh's appointment to the Supreme Court, but Massachusetts Senators Elizabeth Warren and Ed Markey are already "pretty much slated to vote no," Horn said. The Boston speakout will be a way to express appreciation for this decision, she said.
Horn has received 150 RSVPs so far, she said, and is expecting that number or many more. Attendees are expected to wear black clothing and write "I BELIEVE" on their hands in marker, according to the event website.
The speakout will also consist of a moment of silence at approximately 12:30 p.m. to express solidarity for both Ford and other silenced survivors.
Ria Wang, a sophomore in the Sargent College of Health and Rehabilitation Sciences, has helped Horn promote the event through social media and has also contacted news sources around Boston, including the Boston Herald and The Boston Globe, she said.
"Hosting this event and going to this event will promote to college campuses that we should not be just pushing away allegations like this, because it's a serious crime, and men should not be able to go on because they did something like this, even if it was a stupid thing," Wang said.
In light of the allegations against Kavanaugh, the prior controversy over sexual misconduct concerning Supreme Court Justice Clarence Thomas, the #MeToo movement and the increase in politicization of Supreme Court nominations, the outpouring of support for Ford is unsurprising, BU political science professor Lauren Mattioli said.
Widespread involvement in an issue like sexual assault, as well as for any political or social issue, is critical, said BU political science professor Virginia Sapiro, a specialist in gender politics as well as political behavior and public opinion.
"It's important for students, as well as everyone else, to get involved in politics," Sapiro said. "I don't distinguish between students and other people in expressing their political viewpoints and asserting their rights as citizens and people concerned with contemporary issues."
Mattioli said speakouts like Thursday's can be empowering for assault survivors, as well as for people who aren't directly affected but may have faulty ideas on sexual assault.
"By participating in the process, I feel like that's an opportunity to regain some of that feeling of power and giving voice to something that might have been a source of shame and was kept quiet, both speaking your own truth and hearing other people who have gone through similar things," Mattioli said.
These kinds of demonstrations allow for assault survivors to be able to regain agency, Mattioli said. The most profound effect of the movement lies within its participants, she said.
A single demonstration like the one to be held Thursday, Sapiro said, cannot heavily impact Kavanaugh's Senate hearings or directly change the national dialogue, but it can serve to boost political involvement and provide a better understanding of the issues to those who are closest to the demonstrators.
"How does one protest action change things?" Sapiro said. "Not very much. But the composite of all of the different actions and protests over time makes a difference."
Horn said she hopes the BU presence at the speakout is strong "to show BU is a place where we believe women."
"I believe that youth activism is really the future of accomplishing anything in politics … at this age, we know what's wrong and what's right," Horn said. "We can be really powerful in our delivery, so I am really encouraging students to participate in this for the sake of youth activism."

CORRECTION: A previous version of this article misquoted Sapiro as saying "How does one protest [actually] change things?" when the correct quote was "How does one protest action change things?" An updated version of this article reflects this correction.