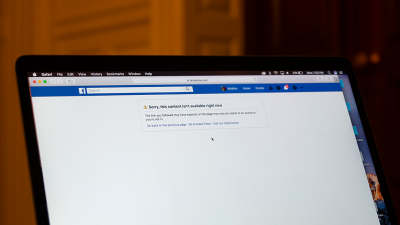 The local "Buy Nothing Jamaica Plain" Facebook page with nearly 5,000 members was shut down by national Buy Nothing Project administrators over the weekend to break the group into smaller regional pages, inciting controversy among members.
The BNJP page was used frequently by residents of the Boston neighborhood to exchange goods and services in a hyper-local digital marketplace. As soon as the announcement came that the group would be broken up into smaller sectors, people became outraged by the potential for racial biases to affect the new zones.
The Buy Nothing Project's process of dividing the group raised red flags with residents who said they anticipated Jamaica Plain would be divided up on a basis of racial and socioeconomic class lines.
The situation escalated as national administrators, including Buy Nothing Project co-founders Liesl Clark and Rebecca Rockefeller, began deleting comments from community members off the Buy Nothing page, several members said. The page was officially archived Sunday.
Jamaica Plain resident Lynette Cole, a member of the Facebook page since 2017, wrote over Facebook Messenger that she used the page frequently and found a community through the popular social network page. Cole wrote that she has been following the controversy since about an hour after the split was proposed.
"I am absolutely against dividing up Jamaica Plain more than it already is," Cole, 27, wrote. "… the most bothersome part of the whole ordeal with the Buy Nothing Project and its founder Leisl is that we had an outpouring of [folks] saying this to her: that Boston has a long history of segregation and that what she was attempting to force us to do is the same thing."
Clark did not listen, Cole wrote, nor did she address the issues of race or class.
Since the BNJP page was taken down, a similar page called "Jamaica Plain's Gift Economy Page" was created as an alternative, but with a more community-oriented mission, according to the page's description.
"This is not a substitute for BNJP," the description, written by local page admin and Jamaica Plain resident Mary Wallace Collins, read. "It will serve that purpose and hopefully more. This is a place to share things and gifts that are not tangible but offered."
Clark released a statement Sunday evening that addressed the claims that she and the other national administrators were segregating Jamaica Plain based on race and income, following an article published on blog website Medium.com about how the Buy Nothing group was run by a "wealthy white woman" and was "reinforcing systemic racism and segregation."
In her statement, Clark thanked the community for bringing up an "important conversation," and claimed that the practice of dividing a community based on where people live was based on convenience and sustainability, not racial divisions.
"The problem we run into in the U.S. is that where people live has often been determined by racist practices," Clark wrote. "People are organized into them not by choice, but by systemic racism. Our mission is not saying "yay let's segregate neighborhoods more.""
Ten-year Jamaica Plain resident Dr. Swati Kshama Rani, a lecturer of urban and multicultural education at Boston University's Wheelock College of Education, said she joined the BNJP group last spring.
The second she heard about the proposed "sprouting" of the group, Rani said she was "immediately troubled."
"I'm totally against a forced separation for all the reasons so many have presented," Rani said. "I think it goes against the peaceful resistance so many before had asserted as members of this group."
Rani, who was initially drawn to the group due to its "simplicity," said it saddened her to see the group go through so much drama.
"When an entire village speaks up and questions a decision that does not serve the narratives that make up that community," Rani said, "I believe any and all censorship is indicative of a colonizing mentality, period."
CORRECTION: Swati Kshama Rani's name has been corrected to include the title of "Dr."