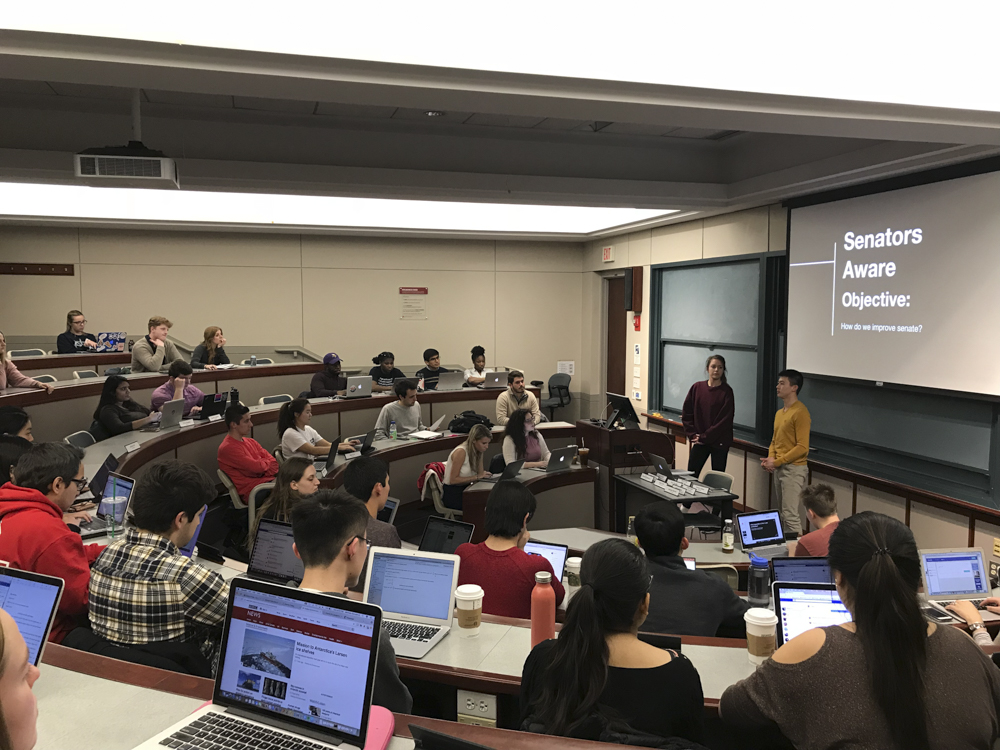 Boston University's Student Government did not hold a Senate meeting this week. Senate generally meets on Mondays, though this week's meeting was moved to Wednesday given classes were not held for Patriots Day. The Wednesday meeting was later cancelled.
SG members could not be reached for comment.
At last week's meeting, Aditya Jain, a sophomore senator from the College of Engineering, presented a report on the Food Equality Accountability and Safety for Transparency Act. The act was passed in Senate in January.
Voting on amendments to the SG Constitution, which included updating several SG positions' descriptions and some of the wording in the constitution, was tabled last week for the Wednesday meeting.
Additionally, polls open at midnight on Monday, April 21, for At-Large Senate seats for next year's term. At-Large seats represent a specific cause in Senate and are not tied to a specific school or college. More information can be found here.