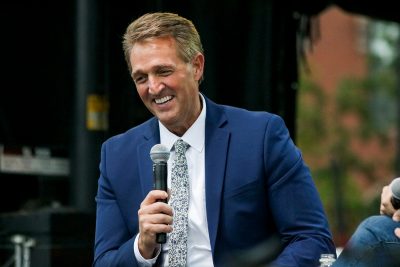 City Hall Plaza was filled by young entrepreneurs and businesspeople earlier this week as the hub of Boston held the 2018 Forbes 30 Under 30 Summit. Opened by a star-studded concert that featured performers such as Marshmello and Russ, the fifth annual summit also featured discussions by former and current politicians, musicians, activists and CEOs.
Over 7,000 people attended the summit, which ran from Sunday to Wednesday. In addition to events held in the U30 Village in City Hall Plaza, the Emerson Colonial Theatre and Innovation and Design Building held talks.
Created in 2011 by Forbes Media, the 30 Under 30 list is comprised of 600 young individuals who are leaders, creators, innovators or activists from a swath of up to 20 different industries.
Panels, discussions and keynotes took place on Sunday and Monday while Tuesday and Wednesday were devoted to field trips to local companies in the Boston area and community service.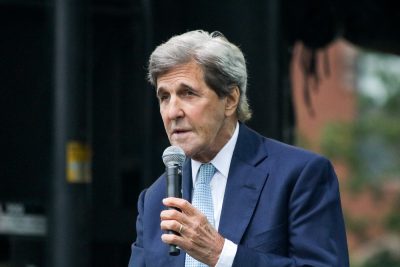 Speakers included former Secretary of State John Kerry, Sen. Jeff Flake, Anthony Scaramucci, Steve Case and Billie Eilish. Flake's arrival to the summit on Monday sparked demonstrations related to his role in the Kavanaugh confirmation hearings.
Flake was Initially scheduled to speak with Ohio Gov. John Kasich at a discussion on the future of the Republican Party but was relocated to speak separately at the U30 Village after Emerson College, owner of the Emerson Colonial Theatre, cited security concerns.
Under 30 attendees networked and listened to numerous panels and events despite rainy weather. One area featured startup companies that pitched their organizations to any attendee willing to lend an ear. One such startup was alternative lodging service Domio.
Juan Miguel Rivera, director of revenue management for Domio, described the firm as a strong competitor and alternative to Airbnb.
"The goal is to go global," Rivera said. "Airbnb and the travel industry is a massive industry of more than a trillion dollars. [Domio] is aiming for that group travel. People that want to have an experience at an affordable price and [through Domio] that can have that in different cities around the world."
He stated that the Under 30 summit had provided a unique opportunity for Domio to share its message among a group of high-profile and well-connected attendees. Rivera also said the company had added publicity.
"Forbes has been good," Rivera said. "[Domio] actually had an article in Forbes [Magazine] that came out yesterday."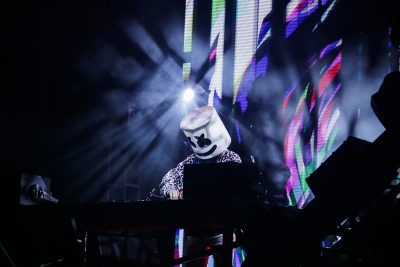 After listening to a panel in the Law and Policy track, Indian scientist Roopam Sharma described what he thought of the summit and the message it conveyed.
"If you have a vision, if you want to make an impact, you should never give up," Sharma said. "I learned that if it is something I want to achieve, to keep going."
Sharma divulged his recent innovation offers an alternative to braille.
"I've built a device for people who are blind that enables them to read any kind of text, and this technology replaces the 200-year-old braille system and provides them literacy," Sharma said. "Wear this device on your hand, point your finger toward any text, and the device reads out what it is."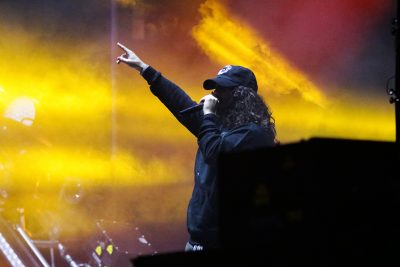 Anthony Busa, Villanova University student body president and a senior majoring in chemical engineering, said he found his experience at the summit very rewarding.
"I'd say most of my favorite events happened in [the Impact] tent," Busa said. "They've had tons of great speaker panels. I really liked the education ones that were here earlier today. The green tech ones were specifically what I signed up for, but I'm very glad that I got to experience these."
Elaine Iwanicki, a Villanova University junior also majoring in chemical engineering, said she found the events she went to to be "absolutely incredible" and appreciated the list of topics covered.
"From the green tech, looking at the environment and the globe, to education and now policy and law … they're really different tracks," Iwanicki said, "but they all kind of connect together in a way to kind of improve the future."