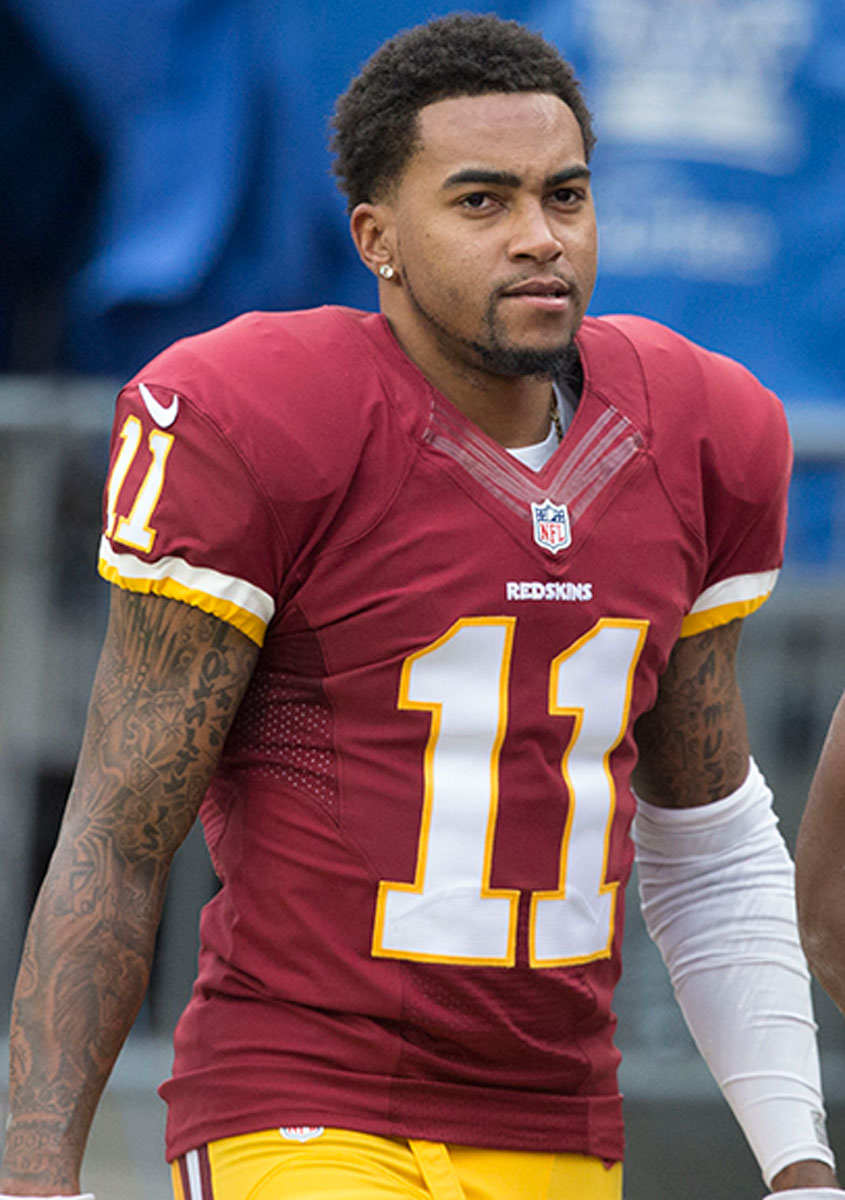 The seemingly consensus preseason value-pick Sammy Watkins finally broke out in Week 8. The boom-or-bust DeSean Jackson gets Ryan Fitzpatrick back as his quarterback and will look to put up a signature four-catch, 100-plus yard and one touchdown performance. Moving on, Marquez Valdes-Scantling — yes, Marquez Valdes-Scantling — will look to continue to show off his freakish athletic abilities and torch a susceptible New England Patriots secondary with the help of Aaron Rodgers.
Sammy Watkins
The Kansas City Chiefs' wideout exploded on Sunday against a Denver Broncos defense that should be good but has not put out any sort of results this season. The fourth overall pick in the 2014 NFL Draft, Sammy Watkins put up his best performance of the season with eight catches for 107 yards and two touchdowns. Heading into Week 9, he takes on a discombobulated Cleveland Browns that just sacked their head coach in an effort to actually win games.
Perhaps the most promising of all pointing toward Watkins' exploits this week is the fact that Tyreek Hill may either miss or be limited in the contest. Patrick Mahomes has shown that he can toss the rock with success to pretty much anybody, and that certainly bodes well for Watkins into this upcoming week's game.
DeSean Jackson
The Tampa Bay Buccaneers may have finally realized that Jameis Winston may not be the guy for their franchise. In addition to his off-the-field issues, Winston has been quite bad since returning from suspension in Week 4 of the season. It's not only that Winston isn't good, as seen by his lack of ball security and poor throws, but it's that the Buccaneers can barely seem to win whenever he's in. Yes, he has a win under his belt, but it is against the aforementioned poor Browns.
Why do I say all this? Well, because DeSean Jackson has benefited tremendously from Ryan Fitzpatrick's reign at quarterback. In Weeks 1, 2 and 4, Jackson had 146, 129 and 112 yards respectively along with three touchdowns in the first four weeks. From Weeks 6 to 8, he had a measly 77, 25 and 68, with just one touchdown.
It is impossible to deny Jackson's potential week in and week out and though his Week 9 matchup against the stingy Carolina Panthers, look for deep balls to be aplenty in a game where the Bucs will surely find themselves behind.
Marquez Valdes-Scantling
Perhaps the truest wildcard of this bunch is Valdes-Scantling, a 2018 fifth-round draft pick. A University of South Florida alum, no one expected or still really expects MVS to be a reasonable fantasy or real-life option, but his speed and openness on deep balls in recent weeks makes him a very interesting play against a Patriots secondary which has allowed the fifth-most receiving yards in the league this year.
In his last three weeks, Valdes-Scantling has put up 216 yards and two touchdowns. If you are in a standard league and in need of a deep sleeper play this week, look no further than Marquez Valdes-Scantling.
If anybody is going to exploit this defense, it is Aaron Rodgers.