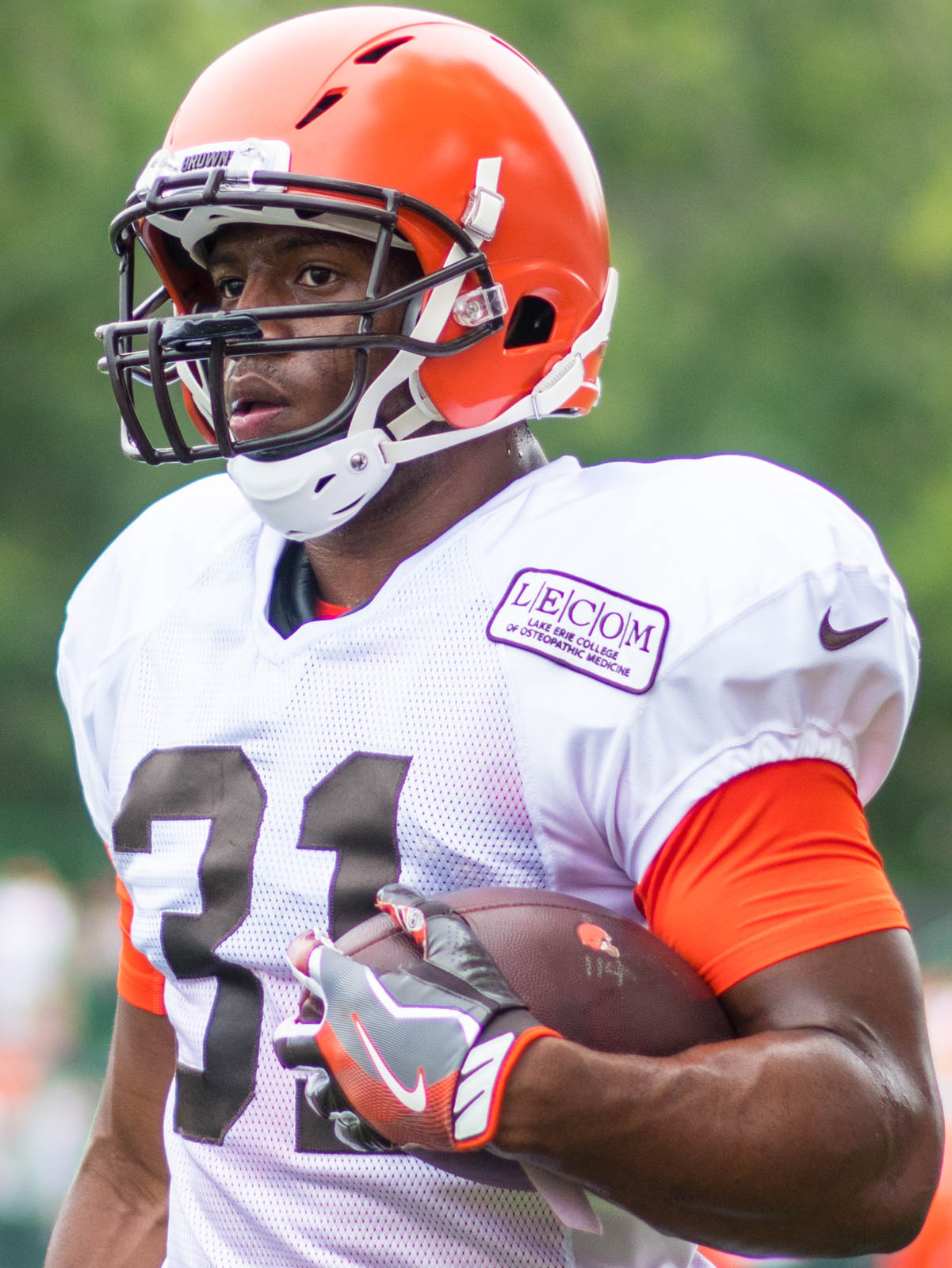 If you are like me, you probably have had some awful fantasy luck in the past few weeks. Because of this, you also probably have a pretty good record but are struggling to make leeway in the standings. Yes, I know it is not fair, but this is simply how fantasy football works.
So, as we continue in our approach to the playoffs, we now need to decipher whether or not to buy or sell and who is really the perfect buy low and sell high candidates.
The guys who have been largely discussed across my three leagues are Nick Chubb and Amari Cooper. Both possess upsides but are far from proven in 2018. Now, I know that Chubb does not seem like a buy low candidate due to his 22-carry, 85-yard and one touchdown performance Sunday. However, he is doing exactly what Carlos Hyde did before he was traded, and without the presence of any threat in the backfield other than the pass-catching Duke Johnson, there are very few people who have the same floor the rookie running back possesses. He is being treated as a viable RB2 by most people, but as time goes on he should garner RB1 status in the latter weeks.
And if you are someone who likes to plan ahead, Chubb and the horrendous Cleveland Browns get matchups of Denver Broncos and Cincinnati Bengals in the fantasy semifinals and finals. This is the same Broncos team that allowed 215 yards to Isaiah Crowell.
But Chubb is just an example of a larger picture. There are few situations where it truly makes sense to trade big this late in the season, and though Chubb has potential RB1 value, his floor is fairly capped even though it is high. As a bubble playoff team, these are the types of guys I would be targeting, not clear superstars. As seen in the past, high-ranked teams are willing to put together pretty hefty packages for top-level talent.
Before we get into the Dallas Cowboys' new wide receiver, it must be noted that I do believe he will be a middle WR2 for the remainder of the season with low WR1 upside and high WR3 downside. I detailed the former Oakland Raider, who continue to pile up a 2018 dumpster-fire reputation.
The above classification for the talented, yet previously stone-handed receiver may actually be generous, but that is exactly why he is a prime sell high candidate.
Cooper performed quite nicely against a staunch Tennessee Titans defense and has exposable matchups as the NFL season comes to a close. But please, do not keep this boom-or-bust candidate despite the positive trends just discussed.
His head coach is Jason Garrett, truly incapable of coaching without a run game. While Ezekiel Elliott will still be a RB1 for the rest of the season, the Cowboys as a whole have struggled, leading to questionable playcalls as evidenced by the Monday Night Football game against the Titans.
The former Crimson Tide's five catch, 58 yards and one touchdown performance was nice to see, but it is surely not going to be the norm — even if Jerry Jones traded a first-round pick for Cooper.
And like Chubb, I must say before I sign off that the new Cowboy is going to put up good weeks to close out the year, but his worth is higher than it may ever be at this point in the season, and if you are someone desperate to make a change, Cooper is the type of guy to let go.