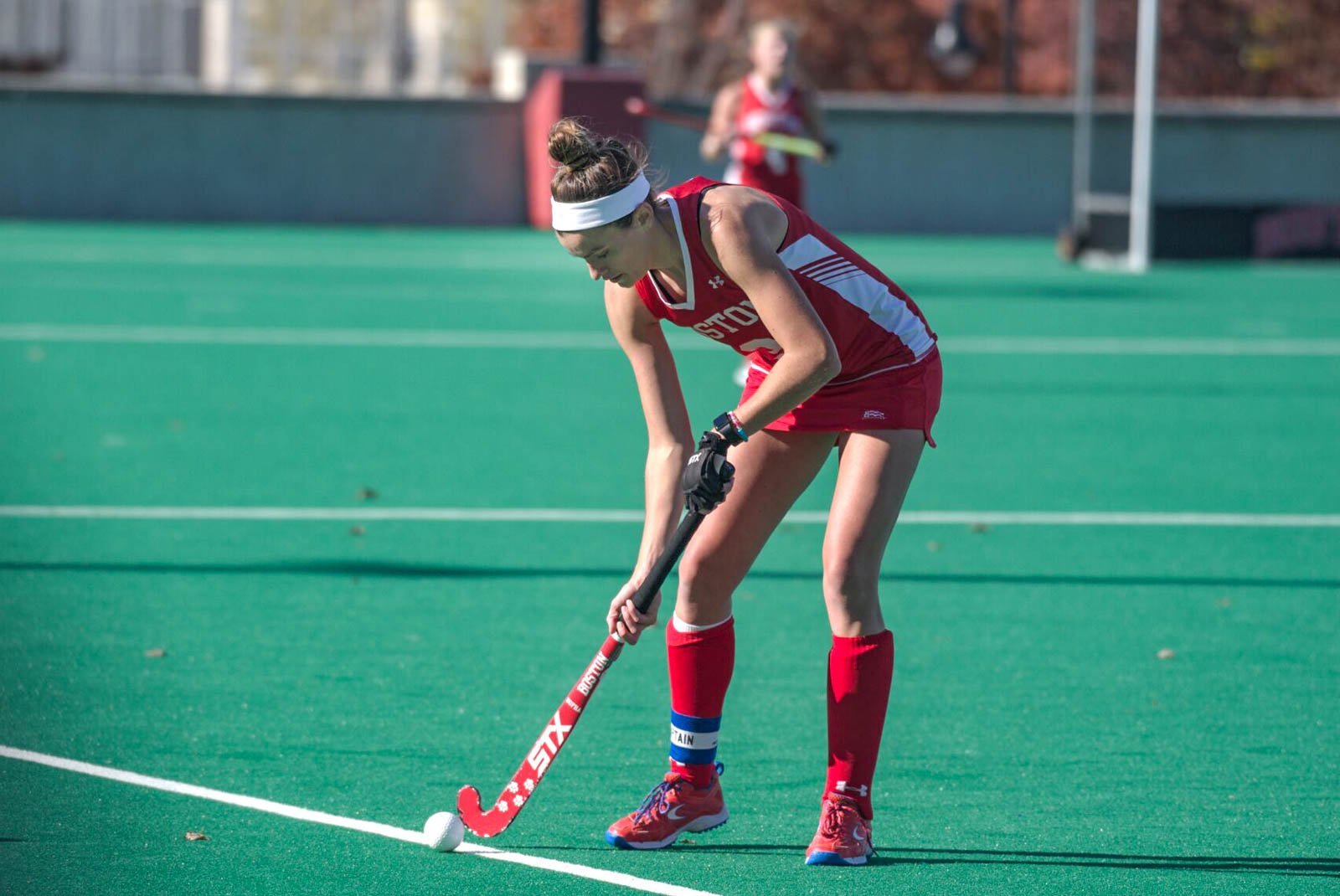 The Boston University field hockey team fell 0-2 in the NCAA opening round against Miami University Wednesday afternoon, ending its 2018 season.
After earning a perfect conference record, the Terriers (12-8, 6-0 Patriot League) earned their NCAA bid with the program's fourth Patriot League championship the previous weekend.
BU head coach Sally Starr said the quick turnaround may have affected the team's emotional readiness.
"[I was] really proud that we were able to get the conference championship," Starr said. "It was a huge accomplishment this last weekend … I don't know if maybe just emotionally we left a little bit back at this weekend, we weren't able to bring it back up for today."
Despite the loss, Starr also commended her team for its performance during the r est of the year.
"It's been an outstanding year," Starr said. "The kids have worked hard right from the beginning. They've been great, both tangibles and intangibles. Every practice has been a productive practice, every game, we've learned something and gotten better."
The Terriers outshot Miami (16-6) 8-4 and did not allow a penalty corner during the match, but two goals scored within a little more than one minute determined the end score.
Sophomore forward Ailsa Connolly opened the game with a wide shot in the sixth minute.
BU produced three during the first half, but RedHawk goalkeeper Maddie Passarella made the one save that was asked of her.
In the 55th minute, Miami fullback Mariona Heras opened scoring off a reverse stick drive eight yards out from the goal.
Sophomore midfielder Morgan Sturm expanded the RedHawks' lead 65 seconds later with a redirect.
BU pulled senior goalkeeper Kathleen Keegan for six minutes in an attempt to narrow the gap, but the 70th minute would pass with the score staying at 2-0.
"Congratulations to Miami, they're an outstanding team," Starr said. "They took advantage of their scoring opportunities. We definitely had our chances, but we just didn't capitalize on that … it definitely wasn't our best game, and we needed it to be to compete against a successful team like that."
The game concluded the careers of six senior Terriers — Keegan, Maika Akroyd, Jordyn Beesmer, Allie Doggett, Kara Enoch and Ally Hammel — who earned seven Patriot League regular season and tournament titles.
Hammel and Doggett were both named to the All-Patriot League First Team, alongside Connolly.
Hammel was named the Defensive Player of the Year for the second straight season while Doggett became the seventh BU player to be named to the Academic All-Patriot League Team.
Starr, who was named the Patriot League Coach of the Year for the fourth consecutive season, said she was proud of her team's performance despite the early exit.
"I'm really proud of the seniors," Starr said, "really proud of the way that they competed, and I would have loved to have gotten one more game and gotten on the plain tomorrow morning, but does that take away from their success this season? Absolutely not."