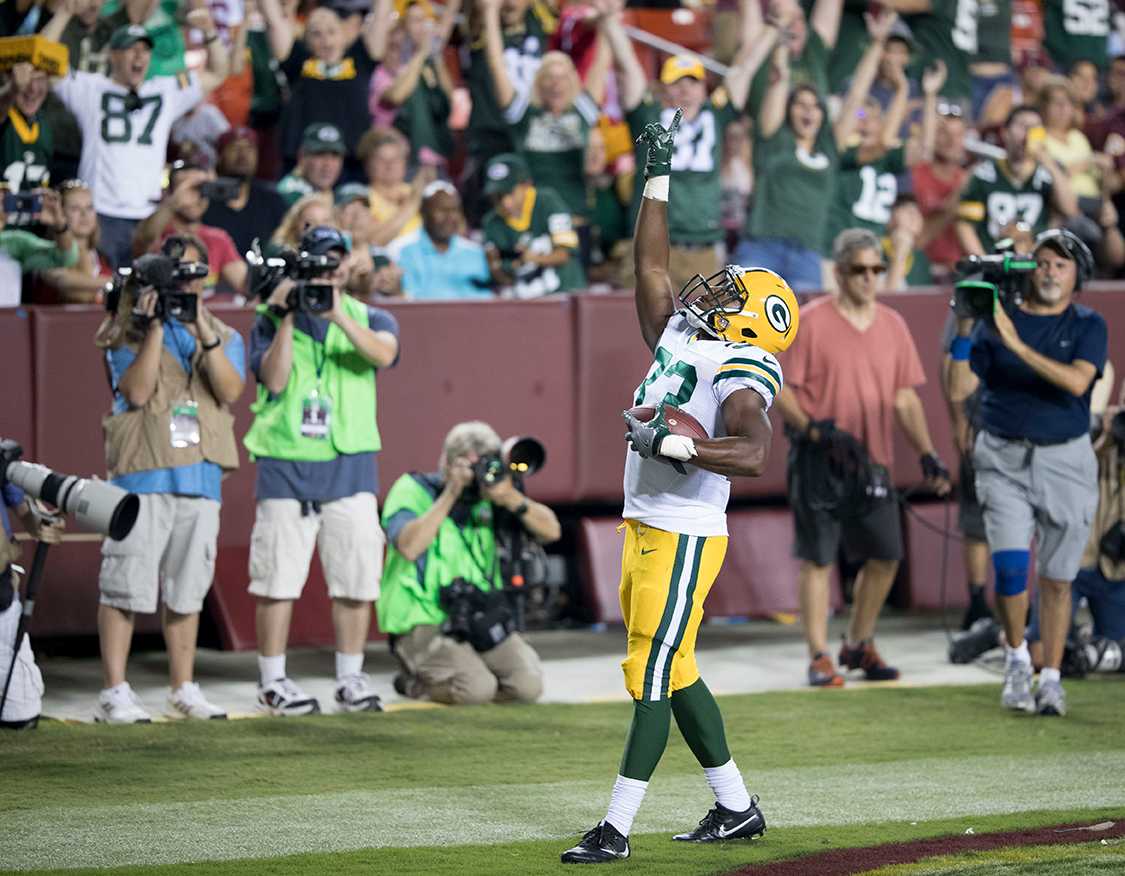 The running back position has been a complete and total wildcard this year. Le'Veon Bell is not going to play a snap this year, but James Conner is a top-three fantasy running back. James White (who is about to regress) has been a sure-thing RB1 seemingly every week, and players who were thought to be flexes, like Kerryon Johnson and Aaron Jones, now seem to be great plays moving forward. However, some of these wildcard players are going to bite you in the back if your expectations are not tempered. Who should you trust?
Kerryon Johnson
Heading into the season, like many, I was a firm skeptic of Detroit Lions running back Kerryon Johnson. Much of this doubt had to do with the fact that A, the Lions have been, by far, the worst rushing attack in the NFL the past few years, B, Matt Patricia is a defensive coordinator turned rookie head coach, and C, he himself is a rookie and the backfield is packed with random assortments of decent talent.
However, I was very wrong. Johnson has developed into an immensely talented running back. This season, he has averaged 5.4 yards per carry and had his best fantasy day of the year last week with 89 total yards and two touchdowns. Perhaps the most exciting thing for Johnson moving forward is Patricia's recent commitment to him in the air. He has seen 19 total targets over the last five games, and though Theo Riddick is the clear pass-catching back in Detroit, KJ's emergence as a receiver should keep him in games longer and open up his rushing attack.
Though he is going up against a stout Carolina Panther rushing defense in Week 11, they did get burned for 52 points against the Pittsburgh Steelers and will need to figure a bunch of things out if they want to prevent an impressively talented Kerryon Johnson from building off of his Week 10 performance.
Aaron Jones
Stifled by both Aaron Rodgers' talent and Mike McCarthy's total inability to be a good coach, Aaron Jones is starting to show why he is in fact worthy of RB1 consideration.
Now, it is obviously hard for McCarthy to shy away from a pass game with the most talented quarterback maybe of all time at his disposal, but the running back usage in prior years, specifically with Jones, has been straight up questionable. In his rookie season last year, Jones averaged 5.5 yard per carry but was continuously splitting reps with a far less talented Jamaal Williams.
Now, Jones has fully taken advantage of the time he has been granted, as Aaron Rodgers is clearly not at full strength.
Last week, the 2017 fifth-round pick put up 145 yards and two touchdowns, and looks to be effective from inside the goal line. Up to an NFL-leading and ridiculous 6.8 yards per carry for the season, Jones is an every-week must-start and will be the savior and X-factor for many fantasy lineups.