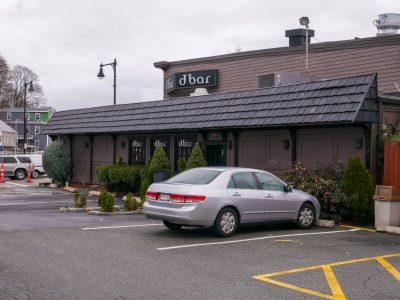 A 16-year-old New Hampshire teen was arrested Friday in connection to a series of threatening phone calls made to two gay bars in the Boston area Nov. 9, according to the Boston Police Department, leading some Bostonians to question the safety of LGBTQ residents.
The Massachusetts Commission on LGBTQ Youth publishes annual policy recommendations for accessible, safe resources for LGBTQ youth in Massachusetts. Their 2019 Fiscal Year Recommendations report notes that LGBTQ youth face frequent discrimination which causes them to experience financial inequality and health issues.
According to the 2015 Report on Health and Risk Behaviors of Massachusetts Youth, LGBTQ high school students are almost three times more likely than their straight peers to have experienced non-consensual sexual contact. Additionally, one in three LGBTQ youth interviewed for the survey said they felt inclined to stay silent about important issues because they may not feel safe discussing them with their parents or guardians.
Sylvain Bruni, president of Boston Pride, said he desires to continue relations with BPD to ensure the safety of the LGBTQ community in Boston.
"There is just so much that could be done and there are always cases like this one in particular that remind us that the safety of LGBTQ people is never at 100 percent," Bruni said.
Bruni said he thinks it is important to educate the general population about the safety risks members of the LGBTQ community face both at home and in public.
"This keeps going," he said. "This exists, and we have to be prepared and take all the measures to protect all the folks in our community. I think it's a continuous effort, and I think [Boston] is already doing quite a bit."
In regard to demographics, Bruni said he noticed a shift toward a much larger LGBTQ youth presence at pride events.
"There is still plenty of work that needs to be done, but I will say, over the last 15 years, it gives me a lot of hope, because I've seen how the youth is out there, how the youth is organized and how more and more services are available for them," Bruni said.
Lillian Richards, 19, said she recently moved to Back Bay from Kansas City, Kansas. She said she thinks Boston is a much safer place for the LGBTQ community than the Midwest.
"I've never been to an area that's so accepting and so comfortable with people being so open about their sexuality," Richards said.
Brighton resident Mattaya Fitts, 26, said she thinks overall, Boston is mostly safe for the LGBTQ community.
"I just think a lot of it kind of resides in people changing their mindsets," Fitts said. "I think, as a city, we're pretty good about it, but on an individual level, that's a little different."
Henry Gritton, 20, of Fenway, said he does not think the younger generation will have issues treating the LGBTQ community with dignity and respect.
"For the most part, people are great, but there are some people who have a history of living in Boston for a long time that aren't so open to the newer stuff, especially gay rights and transgender rights," Gritton said. "As more young people move to the city and inhabit the city, the problem of judgment and phobia kind of dies with that generation of people."
Julia Sullivan contributed to the reporting of this story.