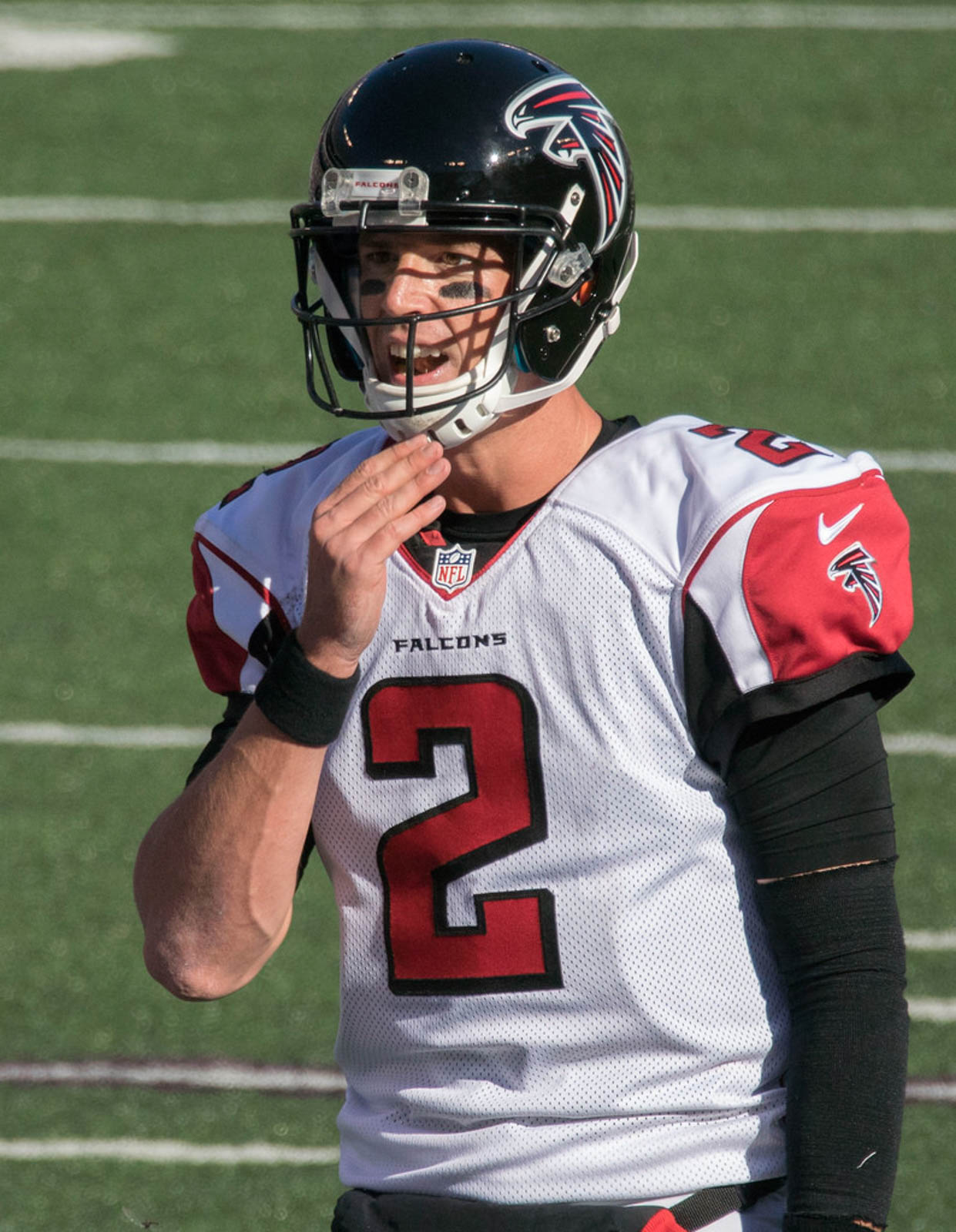 It seemed as if Week 13, the final week of the fantasy regular season, produced a lot of duds. In the most important of moments, stars like Julio Jones, Alvin Kamara, Matt Ryan and Mark Ingram II (star is generous for him, but you get the point) really dug their owners massive holes. Not one of the four above players scored ten fantasy points, and Ingram stunk up the place with a harrowing 2.8 points.
What is notable about the four above players is that two pairs of players play for the same team. So, yes, it makes sense that when Ryan struggles Jones does, but here is why Week 14 will tell a way different story for those of you skilled (and lucky) enough to make it into your league's quarterfinals.
Matt Ryan
The Green Bay Packers are bad. With Aaron Rodgers at the helm and two incredibly talented offensive skill players in Davante Adams and Aaron Jones, the Packers are already pretty much out of a playoff spot. So, logically it would make a lot of sense that the Packers have struggled defensively. However, they have only allowed an average of 224 passing yards per game to opposing quarterbacks, but if you investigate these numbers, we see that skilled quarterbacks like Kirk Cousins, Jared Goff and Russell Wilson all had solid days facing the Packers.
Though Jaire Alexander, the potential Defensive Rookie of the Year, will likely shadow Julio Jones, Ryan is an elite-level talent and has consistently proven his ability to bounce back from poor showings. Green Bay just fired head coach Mike McCarthy, and while that is a good thing for Packer fans, the first week with a new head coach in the middle of the season is always a promising nugget for any NFL quarterback.
Look for Ryan to bounce back to mid to high-end QB1 numbers in Week 14.
Julio Jones
A lot of what was said about Ryan above can apply to Jones, but it must be noted that Week 13 was by far Jones' worst week of the season and one of the poorest of his incredible career. Jaire Alexander is good, great in fact, but with the Atlanta Falcons reeling just as much as their Week 14 opponents, head coach Dan Quinn will almost certainly force the ball to Jones, whether it be on deep passes down field or dink-and-dunk passes.
Top-five WR1 production for Jones awaits.
Alvin Kamara AND Mark Ingram
The best one-two punch — potentially the best of all time in football — was terrible last week. Kamara notched just 36 rushing yards on 11 carries while Ingram finished with 28 total yards. Now, if you're like me, you have both of these RBs.
Going up against a truly horrendous Tampa Bay Buccaneers defense in Week 14, these backs — especially Kamara — should return to normal form.
I expect a fairly even touch split – about 20 to 17 in favor of Kamara. Ingram will likely get more carries due to the blowout that will occur, but Kamara should tear up an insanely weak secondary, running routes out of the slot and wheeling out from the backfield.
The Saints saw themselves lose a tough one against the Dallas Cowboys last week, putting up only 10 measly points — incredibly, considering how high-powered they have been this season.
The pair of backs combined for just 10 carries last weekend, and with the chance to face a bottom-10 rush defense, fantasy owners will be beaming following the start of Ingram and Kamara, who will both have at least one touchdown in the contest.