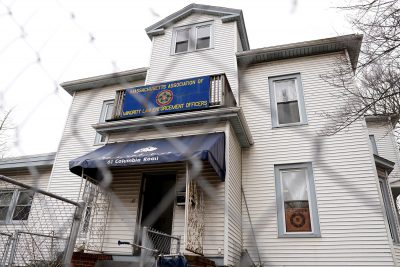 Boston Medical Center has partnered with Northeastern University to begin a 12-week pilot program of a trauma spa based in Dorchester, dedicated to serving women who have lost a loved one to violence and providing them with mental health resources.
Trauma Spa founder Mary Franklin, who lost her husband to violence in 1996 and runs the Women Survivors of Homicide Movement, said the pilot is scheduled to begin in May and will exclusively serve Boston women from lower income brackets who would otherwise be unable to pay for mental health care.
In order to effectively treat these women, Franklin said the Trauma Spa, or T Spa, will utilize a variety of therapies and stress relieving techniques to help them relax and recover from the mental anguish they have endured.
"Trauma Spa smells, looks and feels good for patients who are treated as guests, not patients," Franklin said. "We are going to treat trauma survivors by using acupuncture, massages, sound therapy, aromatherapy to help them deal with their PTSD."
Franklin said she also designed the T Spa to be a safe place for women of color to treat and talk about their mental health issues, as she thinks mental health is severely stigmatized in Boston's communities of color.
"The T Spa will open avenues for women of color to really take hold of their issues and to say that 'the stigma does not control me because I am a woman of color,'" Franklin said. "We [women] are the largest population of survivors who suffer from PTSD. Even more than even veterans of war."
Once the T Spa finishes its pilot stage, Franklin said she hopes it will become a life-changing institution for women living in Roxbury, Dorchester and Mattapan and help them open up to law enforcement — eventually bringing justice for them and their loved ones.
"If you help a woman feel more confident mentally, physically and emotionally," Franklin said, "she has the ability to reach out to detectives and tell them what she's going through. T Spa is working to empower women."
For Franklin, even the Trauma Spa's ribbon cutting has great meaning to her. It is set for May 14, her late husband Melvin's birthday, as a final tribute to the loved one she lost.
Katherine Gergen Barnett, vice chair for primary care innovation and transformation in the BMC's Department of Family Medicine, is a close friend of Franklin.
She said while hospitals such as BMC are increasingly emphasizing the importance of mental health care, the T Spa will further BMC's ability to reach the communities who need treatment the most.
"As a medical profession, we are getting better at, but still need to work on, recognizing trauma," Gergen Barnett said. "The Trauma spa will help reduce stigma around mental health and highlight the importance of talking about mental health in all communities."
As for reaching out to communities of color, Gergen Barnett said she recognized the challenges that medical professionals face and hoped Franklin's story and strength would be able to bridge this gap.
"I'm a white person who recognizes my whiteness and who is actively trying to help the community, and this is something that must be done with all white people," Barnett said. "Mary has such a powerful, passionate narrative. For me, when I see a truth that is blossoming, I want to stand by it."
Angel Mathis, 25, of Fenway, said she thought the T Spa should have more services offered to women than they plan to offer, but said that overall, she thinks people from lower-income communities would benefit greatly from the T Spa.
"The spa should have access to psychologists and social workers, in addition to the medical professionals who will be able to help," Mathis said. "This is an especially important program for people who couldn't usually afford medical treatment, and this will help them stand on their own two feet."
Brighton resident Sang Woo Kim, 24, said he supported the T Spa pilot program because he watched his own mother utilize alternative treatment methods to treat people with great success.
"My mother is a psychologist, and she uses pictures and music to help treat her patients who are dealing with mental health issues," Kim said. "I've seen this type of therapy work for her patients."
Andeline Laterion, 21, of Malden, said for women of color such as herself, it is extremely important to see programs like the T Spa serving the people who need it the most.
"While I don't spend too much time in hospitals," Laterion said, "Boston could be doing better as a whole to impact people of color and their experiences in the hospital. People of color definitely need more help, so it's great what Trauma Spa is doing."
CORRECTION: A previous version of this article incorrectly attributed a quote to Mary Franklin, when it was actually said by Katherine Gergen Barnett. The current version reflects these changes.