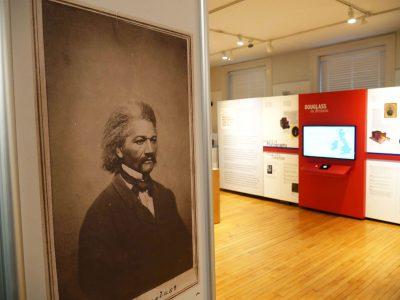 By Joel Lau and Haley Lerner
February marks the celebration of African American History Month, a time meant to recognize the achievements of the black community and engage in discussions on the systemic racial injustice that occurs in the United States.
The City is hosting events throughout the month to celebrate accomplishments of members of the black community who have fought for diversity and inclusion and commemorate Black History month, according to a press release by Boston Mayor Martin Walsh's office.
Events include a trivia and skate night, Walsh's annual African American veterans brunch, a basketball tournament and several panels.
Walsh and the City's Age Strong Commission, which works to improve the lives of Bostonians age 55 and above, are hosting a senior luncheon Thursday in Roxbury. The luncheon, called "Black Migration: The Journey that Connects Us," is being held for people age 60 and up in honor of Black History Month.
Age Strong commissioner Emily Shea said in a statement that the celebration will honor the African American community in Boston.
"Mayor Walsh's annual senior celebration for Black History Month highlights Boston's diversity, and reflects on the legacy and ongoing contributions of the African American community in the Boston," Shea said. "We are proud to come together to honor the trailblazers and advocates in our city, not just today but everyday."  
Age Strong Commission Communications Director Cassandra Baptista wrote in an email that more than 500 people are expected to attend the luncheon.
Sophia Haynes-Cardwell is the founder and executive director of Stajez Cultural Arts Center and Stajez Dance Company, a performing arts group in Randolph that serves students in the Boston area.
The mission of Stajez is to educate youth in various traditional and contemporary African dance styles while spreading awareness through performance and dance.
Stajez is putting on a Black History Month production of "Go tell it," an original show featuring African dance, theater, music and poetry, on Feb. 23.
Haynes-Cardwell said the 90-minute production will present many aspects of black culture and is comprised of performing arts students ranging from the ages of 2 to 17.
"The production is a musical production that focuses on black history, the legends, historians, performers from the past, performers in present day," Haynes-Cardwell said, "and it basically just tells the story of our African American history and our heritage and some of the things we've gone through as African Americans, from slavery to Civil Rights movements."
The purpose of the performance, Haynes-Cardwell said, is to raise awareness for black history for young people.
"They don't really teach black history in the schools as a curriculum, which I believe that they should, so this is just our little give-back to our youth," Haynes-Cardwell said.
Haynes-Cardwell said the performance is geared to give young black children an opportunity to understand what their ancestors went through.
"It brings a lot of attention to some of the things that they're dealing with — racism and crime and just not being treated fairly just based on the color of their skin," Haynes-Cardwell said.
She added that she does not think the United States does enough to commemorate Black History Month.
"It's one month, while I feel it should be all year," Haynes-Cardwell said. "You cannot tell the full scope of who we are in one month. You can't tell the full scope of our history in one month. It's something that needs to be talked about every day, something that should be taught in our school system daily."
Jason Andrade, 27, of Brighton, said that while he thinks Boston is a leader in combating racism, he still thinks there is a lot left for the City to do, particularly with fair wages and treatment and equal opportunity for employment.
"There's a lot more that we can still do, but I think we're on the right track so far," Andrade said. "I think education is a first step. Make sure that everyone has the equal right to pursue an education."
Listo Fisher, 75, of Brookline, said he attends the Boston Martin Luther King Jr. Memorial Breakfast every year at the Boston Convention and Exhibit Center, the most recent of which was held on Jan. 21.
Fisher said he thinks more can be done to honor African Americans across the country.
"In a weird kind of way, I'm kind of insulted that the history of African Americans in the United States is only celebrated for a month," Fisher said, "and it's the shortest month of the year."
Jose Altomari, 24, of Allston, said he thinks there is always work to be done to increase awareness of racism in Boston.
"I think everywhere kind of has a racism problem," Altomari said. "Just because you're not overtly trying to form a lynch mob doesn't mean there's not prejudice and racism involved in the backing of it, but I think in any city, no matter how progressive you are, there's racism."
Samantha Downing and Damian Walsh contributed to the reporting of this article.