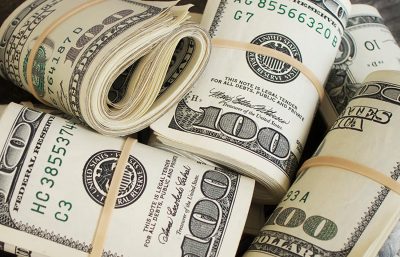 By Namu Sampath and Joel Lau
Boston is celebrating America Saves Week with free events promoting financial responsibility from Feb. 25 to March 2. These programs include tax assistance, credit-building workshops and welcome events for Boston Saves, which helps families begin saving money for their children's futures in college or career training.
Boston Mayor Martin Walsh announced the City would host these workshops at locations across Boston in a press release on Feb. 22. The programs focus on helping families achieve financial security while also providing for the future.
"Saving money is a powerful way Boston's families can meet their financial goals, whether that's a downpayment on a house or college tuition for the next generation," Walsh said in the release. "America Saves Week provides an opportunity for us to highlight the many free financial education initiatives the City of Boston offers to help families save for their futures."
Constance Martin, deputy director of the Mayor's Office of Financial Empowerment, wrote in an email that the purpose of these free events was to spread awareness among Boston residents of the financial services offered by the city.
"Promoting these services, ranging from free tax preparation to financial coaching to non-predatory banking to even something like a library card, through a vehicle like America Saves week helps us with publicity so that we can expand our reach to help more residents improve their personal finance," Martin wrote.
Martin wrote the City has introduced various financial empowerment services to its residents in the past, such as the Boston Tax Help Coalition. She noted a stronger difference can be made for the future of Boston with an increased presence in the community and more conversation among city officials.
"The Office of Financial Empowerment and other City departments love nothing more than to connect residents with the services they need," Martin wrote. "Often people tell us they didn't know these resources existed so we have to do more and try harder to spread the word."
Martin wrote the ultimate goal of America Saves Week is to encourage Boston's less affluent residents to begin saving money. While setting money aside may be hard for many families, a single emergency may bring financial ruin if there are no funds saved and ready, she wrote.
"We also know that families can be devastated by an unexpected emergency," Martin wrote. "So we are encouraging residents who are employed to split their paycheck between a checking and put a small amount into a savings account that can build for unexpected needs."
District 2 City Councilor Ed Flynn said he recognizes the value of the critical financial services the Walsh administration is providing to Boston residents in conjunction with the City Council.
"It's important for us in government to provide quality city services and assistance to all of our residents," Flynn said. "The mayor's office has been consistently doing this, and I'm proud to work closely with them."
Flynn said Boston Saves is an excellent program that will help ensure families can send children to college and prepare the next generation for a financially secure adulthood.
"Boston Saves is going to provide a grasp for our young people beyond what they're taught here," Flynn said. "They'll learn a lot about financial management and the importance of saving so that they can receive an education. … I think Mayor Walsh is right on the spot in launching that program."
In order to serve the full breadth of Boston's residents, Flynn said, it is important to provide these financial services in languages primarily spoken by immigrants — such as in Chinese, Spanish and Vietnamese.
America Saves Week often works with Military Saves Week to encourage organizations to work together within their own communities and transform the lives of Americans by teaching them how to save money, according to the America Saves Week website.
The Office of Financial Empowerment is located across the hall from Boston's Veterans Services, and Martin wrote that while they often work together on outreach programs that directly benefit Boston's veteran community, the City is not doing anything for the veterans during the week this year as veteran-focused events have already been planned.
Noah Miree, 21, of Mission Hill, said he thinks the events will be good for city residents.
"I think it's good to get some involvement for lower to middle class citizens living in Boston," Miree said.
Moses Small, 20, of Mission Hill, said he thinks the City's efforts to help residents with financial responsibility will be beneficial for the people it serves.
"I think Boston is a troubled area in a lot of ways, so any initiatives that we can do to help people in need are positive steps forward," Small said. "There are lots of other cities who are far ahead of what we are doing, and now that we are catching up, the city is going to be greater."