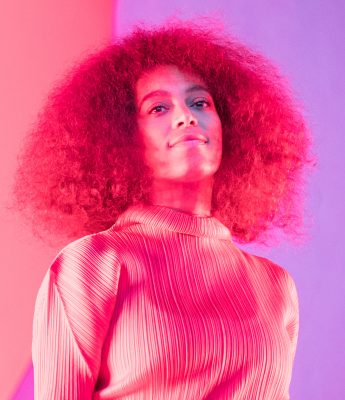 As tastes and sounds change and new artists appear from the woodwork, the music industry is constantly proving that it is ever-changing. 2016 was only three years ago, but music forums have members already referring to some of that year's better releases as "classics."
Radiohead dropped the dreary "A Moon Shaped Pool," Danny Brown made the gritty "Atrocity Exhibition," and Frank Ocean made his seminal "Blonde." Not only that, but a few releases from legends David Bowie and Leonard Cohen help buttress the fact that 2016 was a tremendous year for the industry.
With so many impactful releases, 2016 made artists turn their new releases into promotion campaigns of small hints. If Brown and Ocean have taught us anything, it's that it only takes a few tweets to generate tidal waves of conversation across the internet.
Enter Solange.
Neo-soul's incumbent queen also left her mark in 2016 with "A Seat At The Table," an introspective effort that is never once overly preachy. The album was absent of any grandiose instrumentation and instead was anchored on Solange's buttery vocals.
And it worked. It's safe to say no major publication was notably off-put by "A Seat At The Table," the likely reason why Pitchfork Media named it the 2016 album of the year. Solange had a bit of fun and stepped up to the plate in promoting her new album in 2019.
Her minimal-yet-maximal approach is securely evident on her new record "When I Get Home." How Solange has cultivated such a strong fanbase is truly remarkable when her music is not peppered with familiar chord progressions or big-name features. It's clear her focus is on originality and innovation rather than popularity.
Those elements come together brilliantly on some of the album's highlights. Take "Alameda" for instance — it seems so minimal that you could count the number of instrumental layers on your hand, yet there's still a lot going on.
The heavier-than-usual bass backdrop and simple lyrical themes are indications that this is Solange's version of a banger, enhanced by the fact that Playboi Carti comes on midway through the track.
Playboi Carti. Let that sink in. Only Solange could make such an energetic rapper spit on such a relaxed beat and somehow make it work.
However, Solange does her artistic credibility injustice on the album's lyrics.
While "A Seat At The Table" was spattered with personal lyrics that echoed themes of introspection, empowerment and her black heritage, in addition to multiple poetic interludes from people as close as her parents to others such as Master P and Kelly Rowland, "When I Get Home" has more of a sprinkling of lyrics than a spattering.
There is constant repetition throughout the record. On the album's opener, "Things I Imagined," she repeats the track's title 16 times throughout most of its two-minute runtime.
The motif comes up again on the third track, "Down With The Clique." She repeats the line "Down, down with ya, down with ya" almost to an annoying extent. Whether the lyrics were written lazily or repeated to entrance listeners is unclear.
What is clear is Solange's voice and her meticulous cast of producers are the stars of the show. Pick any song off the Billboard Hot 100, and you're bound to hear a chord progression you've heard before transposed to a different key to maintain a unique sound.
There are virtually no familiar musical modes on "When I Come Home." Even for neo soul, a genre dominated by musical innovators Ocean and D'Angelo, Solange's album has a distinct sound.
Solange's producers, such as self-proclaimed no-genre duo Standing on the Corner, create these hypnotizing soundscapes that anchor her soothing vocal delivery perfectly. It signifies Solange's craving for pleasant uniqueness has been well and truly achieved.
The featured artists on the album are further indicators of Solange's masterclass of talent behind the scenes, and the song "Time (is)" is a testament to how well a good cast of musicians can work.
The track features rapper Tyler The Creator, singer and songwriter Sampha and neo-psychedelia legend Panda Bear. But even with these artists backing her, Solange shines through as only a dissonant piano, echoing vocals and light metronome sound accompany her voice.
Solange may be getting help, but songs like "Time (Is)" are key reminders this is her album.
"A Seat At The Table" was an anomaly to say the least, and one so good that it almost seemed too good.
Any artist's biggest nightmare is to release their magnum opus only to never reach that point again. But with an album as solid as "When I Get Home," it's safe to say Solange's return to form is complete.