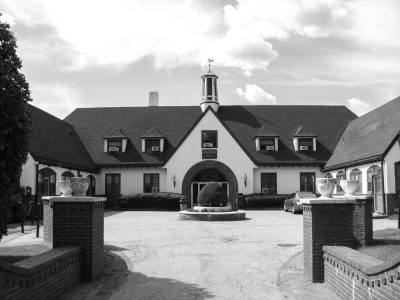 Massachusetts Gov. Charlie Baker filed a bill Monday that would grant the state's Board of Higher Education greater authority to monitor the financial stability of colleges and universities across the Commonwealth.
Under the bill, titled "An Act to Support Financial Stability in Higher Education," any institution facing financial challenges that could jeopardize its students would be required to notify the Board of Higher Ed., according to a press release from Baker's office.
The school would have to submit to the state a plan including measures to give advance notice of a closure to staff and students, as well as provide students with alternate arrangements.
Massachusetts Education Secretary James Peyser said in the release the goal of the new bill is to give the state a larger role in protecting its students.
"We want to make sure that the Board and the Department of Higher Education are capable of being a more proactive participant in ensuring transparency and fairness for students and families," Peyser said, "without creating expansive new powers that would be overly burdensome to colleges."
The bill comes as schools across New England are facing increasing financial uncertainty and, in some instances, shutting down as a result. Last year, Mount Ida College in Newton became a case study in this trend when it shuttered abruptly and with little advance notice to its students.
According to the release, Baker's bill would allow the Board of Higher Ed. to request financial information from any college or university in the state, as well as impose "reasonable sanctions" on schools that do not comply with its requests. This information would be exempt from public records law.
Baker said in the release that aside from providing education, Massachusetts' public and private colleges are major employers and businesses in the state.
"Our legislation will strengthen this crucial component of our economy," Bake said, "but most importantly it will help protect students and families from an abrupt closure that could significantly impact their lives."