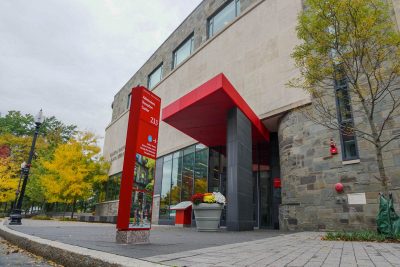 The total standard cost of attending Boston University will be more than $72,000 next year.
BU President Robert Brown announced in an email to parents and students Friday the university will raise tuition by 3.6 percent and the standard room and board rate by 2.8 percent for the 2019-20 academic year.
Standard tuition next year will cost $55,892, and basic room and board expenses will amount to $16,160, Brown wrote in the email. Along with the tuition increase, he wrote, the university will be increasing its financial aid budget by 10 percent.
Brown wrote in an email statement to The Daily Free Press this financial aid increase will contribute to the university's total aid fund, not to students' specific aid packages.
"The 10% increase in undergraduate financial is an increase to the total allocation of funding to undergraduate financial aid and not an amount that is seen by an individual student," Brown wrote to the FreeP. "Over the last several years our increase in financial aid has far exceeded our increase in tuition, based on percentages."
According to BU Admissions, for the current academic year, standard tuition is $54,720. In 2009, tuition went for $38,440, according to data from the Chronicle of Higher Education. Two decades ago, a BU education cost $24,100.
Tuition at Boston College will increase 3.97 percent for the 2019-20 academic year, according to a BC News article, bringing the cost of classes at the school to $56,780. The overall cost of attendance at BC will be $72,736 next year.
Delanie Fico, a sophomore in the College of Arts and Sciences, said because BU is so expensive already, she can't imagine why the university needs to increase tuition again.
"It sucks," she said. "BU is expensive, and I wish there was a way to make it go down instead of up. I know that some of my friends are pretty worried about it. I just hope that BU does more to help with the financial aid aspect of it, too."
Radhika Dhanak, a CAS senior, said she is glad she doesn't have to deal with next year's tuition increase.
"As someone who's an international student and as someone who pays full tuition," she said, "it's not what I signed up for four years ago, and it's not something that I want my parents to have to take on."
Dhanak said receiving the annual email about tuition increases has been stressful over the course of her time at BU.
"I know every year there's an email, … and it hasn't been pleasant getting those emails every year knowing that it's going to be more money, more money," she said. "And I don't see it specifically translating into something that benefits me. I know it benefits other people from what [Brown] says that it's doing, but I feel far removed from it."
Cameron Tan, a second-year student in the School of Law, said he thinks the constant tuition increases are unsustainable.
"Boston is a city supported by student loans, and it's only sustainable because we can borrow more money," Tan said. "From a student standpoint, I really hoped they wouldn't increase tuition this year."