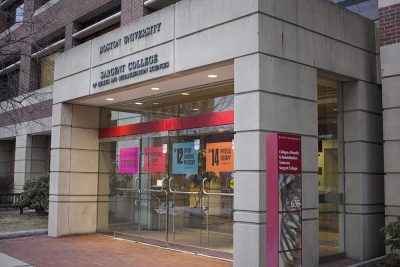 Acai bowls, yoga studios and oat milk have each made their mark on the nation's wellness market over the past few years. Cycling studios, self-care products and farm-to-table restaurants have also made strong appearances. These foods and activities are only a glimpse into the health craze that's been glossing the country.
A 2018 report by the Global Wellness Institute found the wellness industry was worth $4.2 trillion and made up about 5.3 percent of the global economy's output in 2018. The report projects this trend will continue growing. The healthy eating, nutrition and weight loss market alone generated more than $702 billion in 2017, according to the report.
Clare Murphy, a dietitian at Boston University's Sargent Choice Nutrition Center, said this trend is a result of increased awareness around healthy food.
"I think, just in general, we know a lot more about food and how food affects our health than we ever did in the past," Murphy said. "People are realizing how food affects them, when it gives them energy and makes them feel good. When they have more of those health-promoted foods, they're going to start looking for that in the market."
According to a 2018 Washington Post article, some popular food trends include diets such as the paleo diet, which focuses on consuming foods similar to those consumed in the Paleolithic Era, and the ketogenic diet, which consists of eating foods high in fats and low in carbohydrates.
Murphy said eating healthy means something different for everyone, and what might be healthiest for one person isn't always healthy for another.
"As far as things like paleo, keto and newer types of diets that restrict food groups," she said, "it's not to say they're necessarily going to be harmful if well-planned and done right, but you have to look at the individual and how realistic is it for them to incorporate into their life."
Murphy explained it is important to understand what nutrients a person's body needs in order to sustain energy and function properly.
For individuals looking to alter their eating habits, Murphy suggested meeting with a dietitian before making a change. At BU, she said, all students are eligible for an individual nutritional planning meeting with a registered dietitian nutritionist that is covered by tuition.
In addition to food-focused wellness, the global fitness and mind-body industry brought in $595.4 billion in 2018, according to the GWI report. A January Boston Magazine article showcased eight new fitness studios coming to Boston in 2019, ranging from yoga to bootcamps.
Sarah Spiker, a junior in the College of Arts and Sciences, said she felt fitness studios were a place for people with common goals to form a community.
"My experience at fitness studios has been extremely positive," Spiker said. "It has allowed me to form connections with people who share similar interests as me. I recommend that everyone experiment and try different types of fitness studios. For me, it completely changed my life for the better."
Spiker explained fitness studios, specifically SoulCycle, have significantly impacted her health journey. After joining and becoming a "frequent rider" and cycling five to six days a week, she said she was encouraged to apply for a job and was hired there.
"I was never into maintaining a healthy lifestyle up until sophomore year of college," Spiker said. "After changing my lifestyle habits and losing over 60 pounds, I was looking for a way to be active that was outside of going to FitRec. It's safe to say that finding SoulCycle has been one of the best experiences for me while studying here at BU."
Lina Salameh, a senior in the College of Communication and treasurer of the BU chapter of Changing Health, Attitudes and Actions to Recreate Girls, noted the expense of most fitness studios. She said a single class in Boston typically costs between $20 and $30 and that the financial factor was part of the reason she joined CHAARG.
"This is why organizations like CHAARG and ClassPass are becoming so popular," Salameh said. "All you have to do is pay a flat fee for the semester or month, and you're good to go to almost any studio for classes."
These fitness studios, sometimes called boutique studios, are expected to continue growing throughout 2019, according to Women's Health Magazine.
Spiker said she thinks this health trend will continue to gain traction due to the increased awareness people have of the importance of self-care.
"With reports showing that millennials are more depressed and stressed than past generations, people are realizing that something needs to change," she said. "So, I think that this trend isn't just a trend, but habits that will become essential to living our best lives."