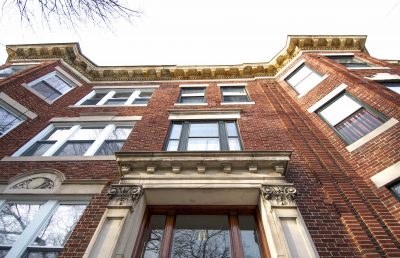 Boston Mayor Martin Walsh and the Boston Planning and Development Agency detailed in their 2018 Inclusionary Development Policy Annual Report on Tuesday the City is working to create more affordable housing.
Boston was ranked the fourth most expensive city for apartment rental of one bedrooms by online rental platform Zumper in March 2019. Boston ranked behind San Francisco, New York City and San Jose.
Tim Davis, the housing policy manager for BPDA, said in a statement Boston has been one of the more expensive cities in America for the past 20 to 25 years.
"It was more affordable 20 years ago and it just got harder and harder for people – especially younger people," Davis said.
BPDA, formerly known as the Boston Redevelopment Authority, is a department that focuses on the city's planning, Davis said.
"We are the part that reviews the development more than 15 units or 25,000 square feet," Davis said. "We all have a process where we review, design, planning, transportation. My goal and job are specifically on the inclusionary development policy in which we apply to any project with 10 or more units that requires a zoning relief."
Donna Brown, the executive director for the South Boston Neighborhood Development Corporation, said gentrification is also forcing native residents out of their now non-affordable homes.
"South Boston housing market is one of the fastest expanding markets in the city," Brown said. "The gentrification in South Boston has also been in a very high rate over the last five years in particular — probably going back to even 10 years."
The IDP report focuses on addressing rising housing prices and gentrification in Boston. IDP was created in 2000, and since then resulted in $137.1 million in funding for construction and about 2,600 units of stable, income-restricted housing for families in need.
Walsh said in the press release the City must uphold a strong middle class through the continued creation and preservation of affordable housing in Boston.
"The Inclusionary Development Policy is one of our many tools for creating moderate and middle-income housing," Walsh said, "and our latest report is a testament to its impact across Boston's neighborhoods."
According to the 2018 IDP report, developers can include income-restricted units within their building, create units at another location or contribute IDP funds for affordable housing. The IDP requires that developers of buildings with 10 or more units who want to deviate from what the zoning code permits must set aside some of their units as income restricted for moderate-to middle-income households, in addition to other IDP stipulations.
Related Beal is a a real-estate development company that is one of the contributors to the project. Related Beal President Kimberly Sherman Stamler said in a BPDA press release the company is proud to work with the City.
"We are proud of our partnership with the City and government partners on The Beverly [housing unit] in a shared effort to achieve the Mayor's workforce and affordable housing goals," Stamler said. "The thousands of housing units created under the IDP are a testament to the vision and leadership of the Mayor and the many city agencies that work to achieve these shared goals."
Joshua Fay, a 51-year-old from Beacon Hill, said he thinks Boston has a large housing problem.
"Trying to buy a home, let alone rent, is a hassle," Fay said. "The real-estate market here is crazy, and Boston has one of the biggest housing bubble issues."
Mike Flynn, 25, a resident of South Boston, said he seen gentrification in his neighborhood firsthand.
"No doubt that there is gentrification in South Boston," Flynn said. "You can see it everywhere."