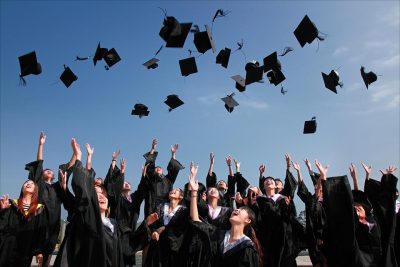 Boston Mayor Martin Walsh's Office of Workforce Development released a report that found workers without four-year degrees can fill some of the high-demand for workers created by growing industries in the Boston area.
The report, titled "Untapped: Redefining Hiring in the New Economy," compared the skill distributions listed in workers' resumes to the skills sought for in employers' job listings.
Researchers from the Northeastern University Dukakis Center for Urban and Regional Policy who worked on the study found associate degree holders were qualified to fill some jobs typically reserved for four-year college graduates, according to a City press release.
Walsh said in an emailed statement he would work with local employers, community colleges and job training programs to ensure all workers can contribute to the city's economy, regardless of whether they have a four-year college degree.
"Boston is fortunate to have both a highly educated workforce and many hard-working people who are eager to develop and share their skills," Walsh said. "We cannot allow a bachelor's degree to become the fault line between the prosperous and the struggling."
Almost 60 percent of the workforce in Boston has a bachelor's degree, according to the press release. However, Boston's historically low unemployment rate of 3.4 percent has left employers with a deficit of skilled workers to recruit.
The study found this deficit is worsened because employers often require bachelor's degrees for jobs that previously had lower requirements, according to the press release. The study recommended policies that might foster skill development among non-BA workers, so they become more attractive to employers.
Some proposed policies include expanding English for Speakers of Other Languages services and occupational services for immigrants, along with improving vocational career pathways and community college completion rates.
Trinh Nguyen, director of the Mayor's Office of Workforce Development, said her department is is focused on ensuring workers without a college degree still have access to middle-class jobs with necessary benefits.
"We see economic development as broad-based and includes housing, access to healthcare, affordable childcare and great schools," Nguyen said. "Development that is equitable and, certainly workforce development, is a part of that."
Nguyen said the Mayor's Office of Workforce Development is trying to pursue economic and worker growth that benefits everyone equally, regardless of their demographic.
"So [workforce development is] under the umbrella of economic development," Nguyen said, "and with this administration, we are really focusing on economic development with an equity lens to ensure that while the city is growing and increasing economic vitality, that everybody shares in that prosperity."
Nguyen said the purpose of the City's study was not to discourage people from getting a higher education, as numerous studies have shown that economic advancement is still closely correlated with the level of education that members of the community pursue.
The impetus for the study by the Dukakis Center originated from a March 2016 report by the City that analyzed why Boston was ranked as having the greatest economic inequality out of the nation's 50 largest cities, Nguyen said. She added Walsh has made it a priority for the city to strive toward equality by taking policy action to address these issues.