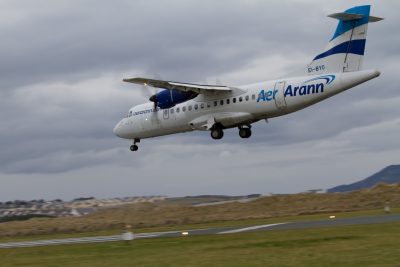 Boston City Council is exploring ways to lessen the impact of "unreasonable and excessive noise" on the city's residents. City Councilor At-Large Althea Garrison filed an order last Wednesday for a hearing to discuss better managing Boston's noise levels and amending the City's code.
Garrison said in an emailed statement that in order to preserve the safety and wellbeing of Boston's constituents, the City Council must work with other departments to improve the city's laws on noise.
"I have an obligation to protect the public health, safety and peace and quiet of our residents," Garrison said. "So I have asked that we hold a hearing … to reduce unreasonable and excessive noise levels and to partner with the Air Pollution Control Commission to work for safer and more reasonable levels in the City of Boston."
The order for the hearing was referred to the Committee on Environment, Sustainability and Parks, of which Garrison is a member. The committee is chaired by District 6 City Councilor Matt O'Malley and vice-chaired by City Councilor At-Large Michelle Wu.
The order for the hearing specifically references Boston's Municipal Code and writes that the City's current noise regulations may not adequately limit the negative effects of disruptive noise.
"The current Boston Municipal Code," the order writes, "which states that anything louder than 50 decibels from 11:00pm to 7:00am is considered unreasonable and anything louder than 70 decibels is considered too much at any time (except for permitted construction) may not be enough to actually curb unreasonable and excessive noise."
Garrison said in the statement while she was planning to directly propose an ordinance to amend Boston's noise laws, she thought that it would be better to hold a hearing first in order to collaborate with City Council members and the public to find the "best way forward on this critical issue."
Garrison said it was important to focus on this problem as research has proven that prolonged exposure to heightened noise levels can be dangerous for residents who live and work near the sources of this noise.
"Studies have shown that unreasonable and excessive noise is a substantial danger to the health, safety and quality of life of the public," Garrison said, "and that this kind of noise over an extended period of time can lead to hearing loss, disrupt personal communication, cause sleep disturbances and create anxiety among residents."
City Councilor Lydia Edwards spoke in favor of the hearing during Wednesday's City Council meeting and said the North End neighborhood, which she represents, was particularly affected by excessively loud noise levels coming from visitors at TD Garden and revelers exiting local bars.
"What we're finding is that far too many people see us as a tourist attraction and not as the neighborhood we are," Edwards said at the meeting. "And that means at night, when they're drunk, when they're coming back from other bars and walking through our neighborhood, the noise level is obnoxious and loud."
Edwards added it was important to involve agencies such as Massport in the effort to manage excessive noise.
"This conversation not only needs to involve Boston, but it also needs to bring in Massport to talk about flight schedules and how that impacts people's quality of life," Edwards said, "especially with the flights coming over them and how loud they can be and how low they were."
Peter Nelson, 34, of Brighton, said while most residents of Boston have gotten used to the city's high levels of noise, he would appreciate if the City found a way to manage this noise.
"I think there is a lot of noise, but I think most people deal with it. … It's just the way the layout is," Nelson said. "Some of the older infrastructure like the trains and things they could probably do something about. I don't have any solutions, but I'd like them to do something about it if they could."
Allston resident Josh Bolduc, 33, said Boston's noise levels reflect the fact the city is home to many college students and he'd like to see the City limit loud, night time parties.
"I live in Allston on a really busy street, and it's not too bad, it's kind of what I expected for a college town," Bolduc said. "I guess the only thing I can think of is 11 o'clock at night, you have students that are playing rock and roll, it's pretty annoying. … That's one thing they could do, really cut down on the night time partying."
Serissa Jones, 24, of Allston, said residents of a city should be prepared to deal with louder noise levels and that there was nothing much the city could do to lessen the impact of loud events.
"I don't really think there's a noise problem. If you live in the city, you should expect there to be some noise," Jones said. "… I could see that big events are probably likely to be pretty loud. I don't know what more they can do other than awareness that the event is happening, so if it bothers people they won't be near it."