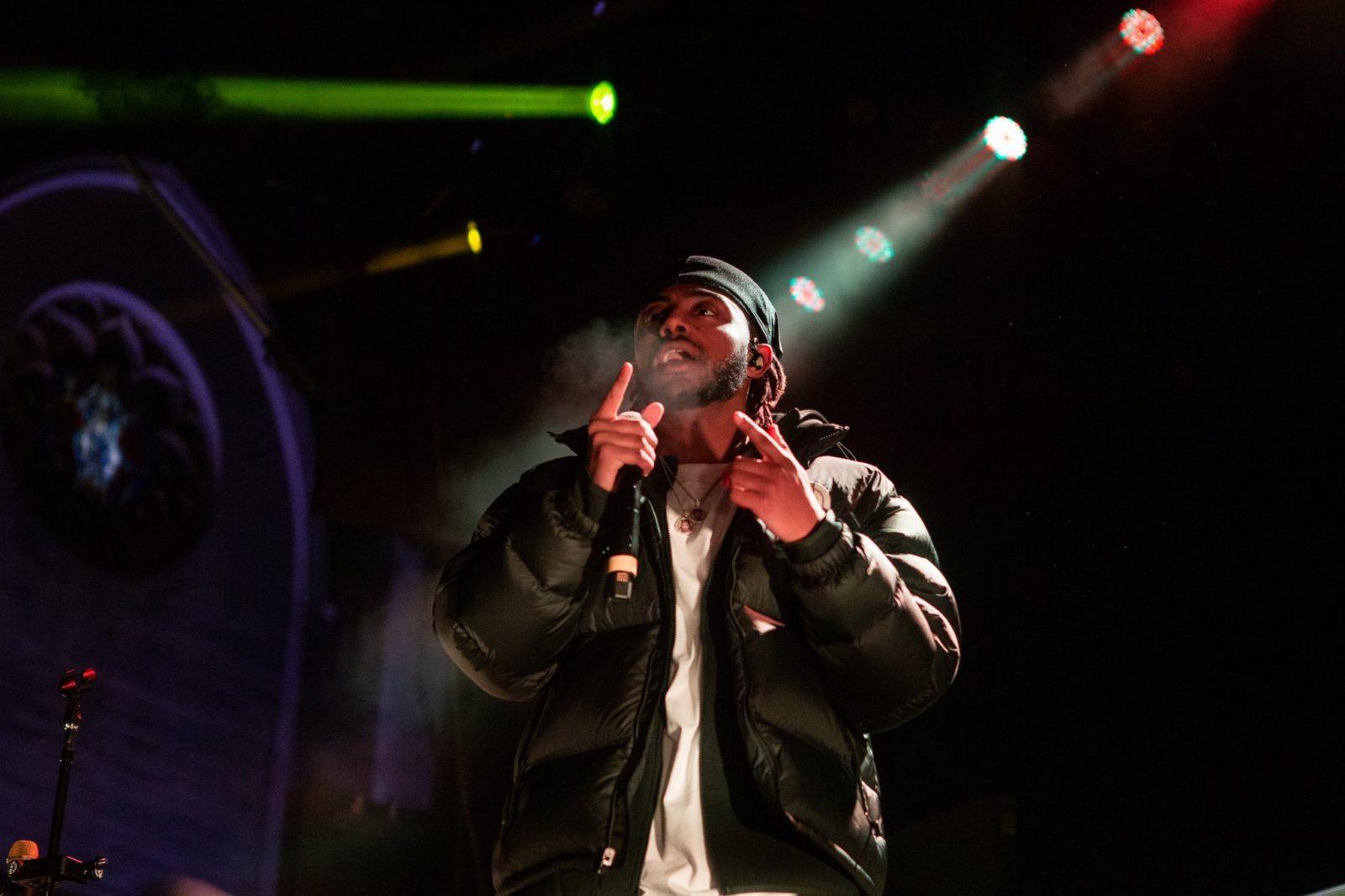 Hundreds of Boston University students gathered on the BU Beach Friday night, embracing the cold and rain for 802.1 — the university's first spring concert in five years — headlined by the Ethiopian, Eritrean American rapper Aminé.
The concert also featured opening acts from Fusion, a student hip-hop dance troupe on campus, and Danny Diamonds, a student rapper who is a junior in the College of Communication.
"I like to make my crowd feel beautiful," Aminé said to kick off his performance. He then led the audience in a chant he would repeat throughout his whole set — "You're beautiful!" he shouted at his crowd.
"I know!" they shouted in response.
Francesca Sotomayor, a junior in the College of Arts and Sciences, said she wasn't too disappointed about the rain.
"It's a concert, s— happens," Sotomayor said. "It feels like a real concert, so whatever, I'm not mad about it."
On Thursday night, the Campus Activities Board and Student Government sent an email notifying ticket holders the concert venue would be changing from the Fitness and Recreation Center to the BU Beach.
According to the email, the location changed because the Boston Fire Department had informed the concert organizers Wednesday that capacity estimates for the original location in FitRec, given by a consulting company, were wrong.
"People say change is good, particularly when it means a better experience for you!" the email stated. In order to accommodate the weather at the outdoor location, attendees were given free rain ponchos.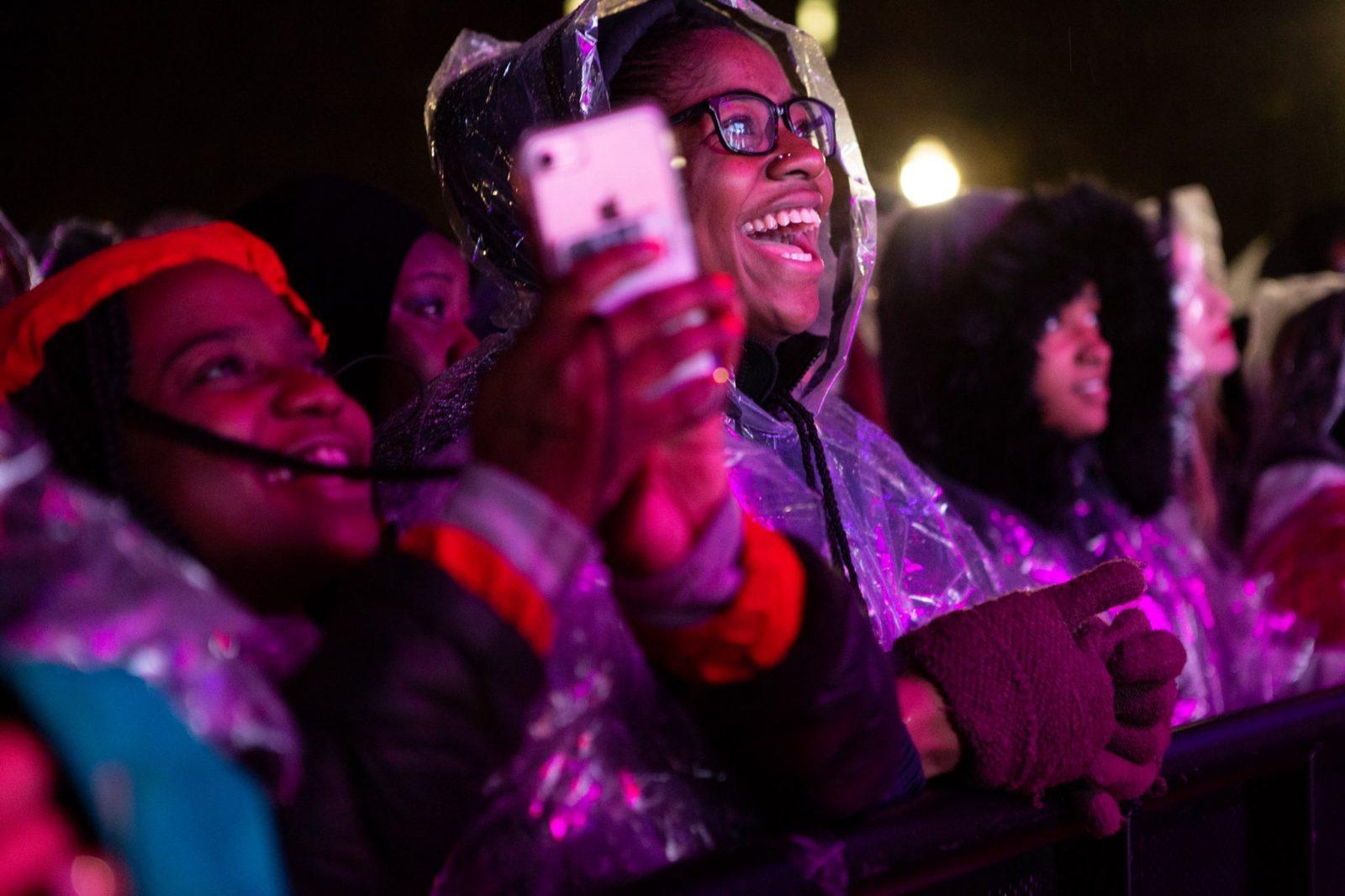 Entrance to the concert was restricted to the archways immediately right off Marsh Chapel from the plaza. Both ends of the BU Beach were fenced off for the duration of the show and were monitored by security personnel and concert staff.
Some students could be seen hanging around Marsh Plaza and the back of the College of Arts and Sciences to listen in to the performances. Others gathered in dark CAS classrooms with back-facing windows to watch the performances from above.
When Aminé started to perform "Spice Girl," one of his biggest hits, the crowd on the beach formed into a mosh pit.
Samantha Smith, a junior in CAS, said she particularly likes the song "Spice Girl."
"We just love Aminé — we love his songs, especially 'Spice Girl,'" Smith said, grabbing her friend's hand to dance along with the rest of the audience.
Large screens lit up behind Aminé throughout the show, playing videos and clips that corresponded with his songs. After "Spice Girl," for instance, the music video for the Spice Girls' worldwide hit "Wannabe" came on and the crowd sang along to the party favorite.
Aminé is perhaps best known for his 2016 release "Caroline," which hit No. 11 on U.S. Billboard Hot 100 for that year. "Caroline" was one of the artist's shorter performances of the night, but the crowd didn't seem to mind as it was followed by his 2018 hit "Reel It In," to which students sang along.
Diamonds, whose real last name is Levitov, said Friday was his first performance for the BU community after recently transferring from the University of South Carolina.
"It was awesome," Diamonds said after his performance. "I just transferred here, so I'm just trying to get my music out there, and I'll definitely be doing more local shows. Hopefully this community will help us build more of a core following."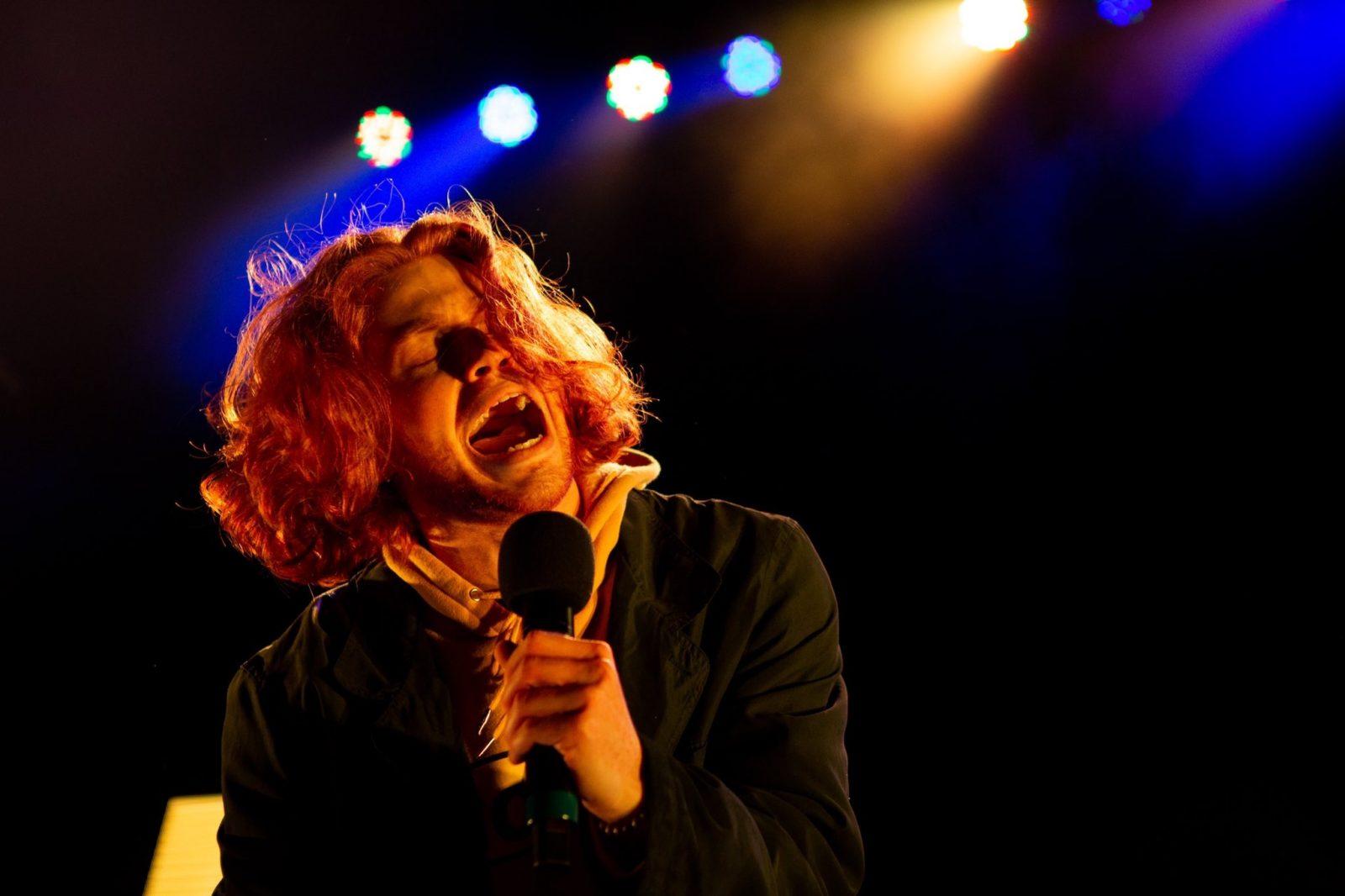 People ran up to take pictures with Diamonds after his performance.   Nina Castano, a junior in the Sargent College of Health and Rehabilitation Sciences, commended Diamonds's performance.
"He has a good voice," Castano said, swaying to the beat of a song. "His music is catchy and fun."
Tickets for 802.1 generated a waitlist within minutes of going on sale on March 8. After the email was sent out Thursday night about the venue change, many students took to social media to try to sell their tickets.
In a video posted to the 802.1 Twitter account in the hours leading up to the concert, Student Body President Devin Harvin said organizers were expecting "just under 2,000" students to attend.
Alexandra Griffith, a senior in the Questrom School of Business, said she thought the weather held people back from coming out to the concert. Still, she said she was looking forward to the performances.
"I think it's an experience," Griffith said. "It's going to be worth it."
Aminé ended his performance with a tribute to Nipsey Hussle, an American rapper who was  fatally shot in Los Angeles on March 31. Pictures of Hussle came up on the screens behind Aminé as the show came to an end.
"RIP Nipsey," Aminé said, concluding 802.1.