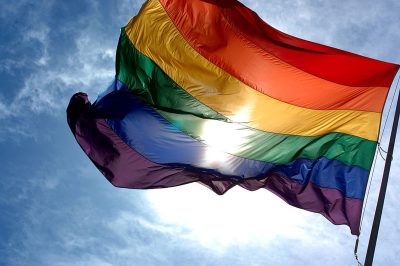 The Massachusetts Commission on LGBTQ Youth released its annual report Thursday recommending actions to support young LGBTQ people across the state, with a focus on increasing inclusion, ending homelessness, advancing justice and improving sexual and mental health.
The report showed more than 15 percent of young people in the Commonwealth identified as LGBTQ, and more than 31 percent of LGBTQ youth reported they seriously considered attempting suicide in the past year, according to a press release from the Commission.  
The data also showed more than 20 percent of Massachusetts' female youth population identifies as LBTQ while 10 percent of the male youth population identifies as GBTQ. It also found LGBTQ youth of color showed higher rates of skipping school because they did not feel safe.
The Commission's leadership said in a letter in their report that as the rate of youth identifying as LGBTQ increases, the amount of support from political leaders should increase, as well.
"The data is irrefutable that LGBTQ youth still face increased risks to their health, safety, and wellbeing, despite the progress made on LGBTQ issues in many respects," the letter stated. "With a record number of youth identifying as LGBTQ, it is logical that our support for LGBTQ youth should be increasing in its availability and veracity in turn."
The letter also stated leaders in Massachusetts must be prepared to support LGBTQ youth who may not be supported by their families or communities.
"… because we may never live in a society in which all families are accepting," the letter stated, "it is even more critical that our governmental institutions – be they schools, executive agencies, law enforcement, or anything else – be LGBTQ-competent and bias-free."
Corey Prachniak-Rincón, director of the Commission on LGBTQ Youth, said the Commission's focus this year is on creating more inclusive environments in schools.
"This year, we added a new recommendation around schools really working holistically around addressing exclusion and increasing inclusion," Prachniak-Rincón said, "and kind of going beyond just thinking about bullying, to really be proactively creating safer environments."
The Commission's overarching issue is inclusion, Prachniak-Rincón said, which includes providing information and resources for families so that LGBTQ youth are being served effectively.
"We're looking at the agencies and asking that all state employees have basic training in LGBTQ competency, especially those who are who are youth-serving," Prachniak-Rincón said. "And we're also looking at how the state can be more inclusive, particularly around gender identity in the work that they do."
Prachniak-Rincón also discussed how the ban on conversion therapy that passed on Beacon Hill in March will show LGBTQ youth and families that the state supports LGBTQ youth, and that such practices are now unacceptable in the state.
"The number who actually benefit maybe relatively small," Rachniak-Rincón said, "but for every LGBTQ youth in the state, when they wake up and see on social media or hear from their friends that passed, and that Massachusetts finally joined the other 16 or so states, that's going to send a message that the state sees them and cares about them and wants to protect them."
James Anderson, 71, of Brookline, said people need to learn how to ignore their instinct to not trust diversity.
"We need to understand that it's human nature not to at first embrace diversity," Anderson said. "So it takes education, we need to get out there and educate those people."
Peter Landry, 25, of Allston, said he thinks it is unacceptable that conversion therapy is still legal in some states and that inclusion should be a priority in society.
"I think that we should gear towards the path of inclusion and acceptance," Landry said. "It's 2019, and that's insane that conversion therapy is still legal [in some states]."
Tyler Graham, 23, of Roxbury, said his experience in health class did not cater to LGBTQ students and that he did not learn what he needed to know as a member of the LGBTQ community.
"I think there is an unfair level of education within health classes and sexual education," Graham said. "I feel like didn't really cater to the LGBTQ community, they more cater to heterosexual relationships. So from my experience, that was kind of traumatizing almost.  I didn't learn what I needed to learn."
Nyah Jordan contributed to the reporting of this article.