Chronic traumatic encephalopathy, or CTE, is an undiagnosable, incurable condition found in individuals, particularly athletes, who have suffered repetitive brain injuries. Currently, the disease can only be diagnosed postmortem, but a new study led by Boston University researchers could change that.
The study was led by BU School of Medicine professor Robert Stern, who also works as the director of clinical research at BU's CTE Center.
The CTE Center conducts research on CTE and other long-term consequences of repeated brain trauma, particularly in athletes and military personnel.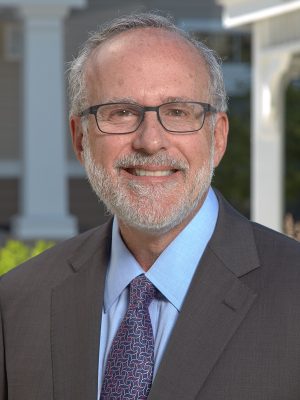 The study was published in the New England Journal of Medicine this month and was a collaborative effort between Stern's team and researchers in Boston at the Harvard Medical School, Brigham and Women's Hospital and the Veterans Affairs Boston Healthcare System, as well as institutions in Arizona.
Charles Adler, a professor of neurology at the Mayo Clinic in Phoenix, Arizona, said in he wanted to work on this project because he is interested in finding biomarkers for the diagnosis of neurodegenerative disorders.
"Using an experimental Positron emission tomography scans to detect abnormal tau during life would be a huge advance in the field," Adler said, "as we could then identify these individuals during life and then hopefully develop treatments to stop or slow the disease."
CTE has affected many professional players, including the late New England Patriots tight end Aaron Hernandez. The condition has been linked to repeated hits to the head, which raises questions about the safety of contact sports for professionals and youths alike.
Last April, researchers at the BU CTE Center studied the brains of football players who played tackle football before the age of 12 and found that repeated head injuries in childhood were associated with a lower resiliency to brain diseases later in life.
However, the study also notes that in some cases, former players had similar levels of tau as people in the control group.
"The magnitude of the increase was relatively small and there was some overlap between some former players and controls," Adler said. "There also was a correlation between the abnormal tau PET levels and total number of years playing tackle football, although there was no correlation to cognitive test performance or to mood or behavior symptoms."
PET scans were used in the study to compare the brains of living former NFL players against a control group. The NFL players in this study all exhibited symptoms consistent with CTE, including impaired judgment, mood swings and memory problems.
The study looked at 26 former NFL players between the ages of 40 and 49, compared to a control group of 31 people of similar age who had not experienced head trauma.
Compared to the control group, the former players' brains showed significantly higher levels of a tangled protein called tau, which is a sign of CTE, in specific regions of the brain associated with CTE.
Currently, the disease can only be diagnosed post-mortem by looking at patterns of tau deposits in the brains of deceased victims. Since it cannot yet be diagnosed in living people, it is difficult for researchers to determine how common CTE is.
Stern explained in a press release this experimental test was an important step towards being able to clinically diagnose CTE during a patient's lifetime. However, this study does not indicate the test is ready to be used in clinics yet, according to Stern.
Tricia Post, a senior in the College of Arts and Sciences, and president of the BU Women's Rugby Football Club, said she has had two concussions in her four years playing rugby at BU, but she did not consider them to be serious.
"I am concerned about concussions and brain injury, but it's always in that 'oh, it won't happen to me' mentality, if that makes sense," Post said.
However, while Post said her injuries were not serious, she also explained that all professionals would say "there is no such thing as a minor concussion."
Post said that during practice, the team always works to make sure players are using the proper tackling technique and know how to fall, where to put their heads and how to initiate contact.
"While there is no way for us to completely eliminate the risk, we do find ways to reduce it," she said.
Matthew McGunigle, a junior in CAS, plays for the BU Men's Rugby Football Club and said he is concerned about safety, but that during games, brain injury prevention is not his primary concern.
"The risk of permanent brain injuries is always something that I'm thinking about when I'm not playing," McGunigle said. "However, when I am playing I don't really pay attention to it as much and only focus on playing as well as possible."