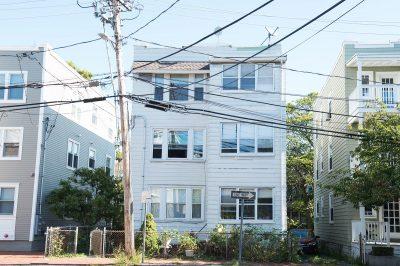 Boston Mayor Martin Walsh announced Thursday the City will release 1,000 new Section 8 rental housing vouchers to support those who suffer from chronic homelessness.
Section 8 vouchers allow individuals and families with low incomes to only spend about 30 percent of their income on rent and utilities, with the voucher covering the rest of costs. The vouchers are funded through the U.S. Department of Housing and Urban Development's Housing Choice Voucher Program, according to a press release from the Mayor's Office.
Walsh said in the release he thinks the vouchers will help citizens and families who are experiencing homelessness in Boston.
"These vouchers are more than a rent subsidy — they represent a foundation for stability, support and self-sufficiency," Walsh said. "We will continue working together to create these homes for our residents and be a city where every single person matters and every single person is cared for."
The vouchers will be issued by the Boston Housing Authority through four programs that assist homeless individuals: Coordinated Access System referral program, the Rapid Rehousing program, the Moving On program and the Leading the Way Home Program.
The BHA secured the $28 million in additional funding for the vouchers after a rent survey demonstrated the Boston area had a need for more voucher-subsidized rents.
Michael Kane, the executive director of the Mass Alliance of HUD Tenants, an organization that provides assistance to HUD tenant groups, said there have not been enough Section 8 vouchers in Boston to cover the needs of the citizens who are experiencing homelessness.
"Before this announcement, they have 13 and a half thousand Section 8 vouchers from HUD out of the federal budget each year," Kane said. "It's nowhere near the need, but it obviously helps a lot of people with a roof over their heads."
Kane said the funds for the vouchers were low enough that even residents who got them could not cover the cost of their rent.
"As rent has risen in Boston, the previous amount approved by HUD [was] not sufficient to cover the rent," Kane said, "so people who are given a voucher from the housing authority were on wait lists for sometimes years."
BHA chief of staff Lydia Agro wrote in an email families may use their vouchers to rent in privately-owned property, and BHA will subsidize the rent. As a result, she wrote, the families will put only about 30 percent of their income toward rent.
"This allows the families to find housing that is affordable to them and become permanently housed," Agro wrote.
Additionally, BHA will give stabilization services including help with the housing search, moving assistance and 18 months of case management assistance to help residents maintain their housing until they become stable, Agro wrote.
Chantal Harris, 35, of Watertown, said she thinks the Section 8 voucher program is a positive development and could lead to other changes in housing policy in Boston.
"I think it's a good step to start with the vouchers, I think there's a lot of empty housing where they could go even further," Harris said. "But taking one step is a big move, especially if it's going to start to make some changes in one small community, or show that it's working there, hopefully, and they can move it further out into other areas of Boston."
Jake Stuckey, 30, of Brighton, said he thinks Boston has become more gentrified and that the city has become too expensive for many people to afford.
"They definitely could do more, I walked past homeless people all day long, you know, downtown," Stuckey said. "I know it's a persistent problem, and … I mean, that's definitely a start, it's getting harder and harder to afford living in Boston."
Olga Birbrayer, 25, also of Brighton, said she thinks housing in Boston is a complicated issue and that the voucher program alone is not enough to solve it.
"It's so expensive for all of [Boston's] residents, and it's evident to anyone who spent any significant amount of time here just how big of an issue homelessness is around here," Birbrayer said. "I think it's a good place to start, but it's definitely not enough."
Joel Lau contributed to the reporting of this article.