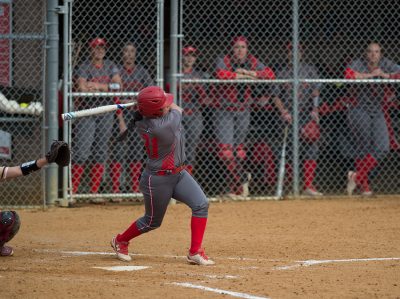 Behind a strong pitching performance from sophomore Ali DuBois, the Boston University Terriers softball team defeated the Colgate Raiders on Thursday by a score of 3-0.
DuBois tossed a complete game shutout and allowed just three baserunners on the day. Her season ERA lowered to 1.28 after striking out six and retiring 14 straight Colgate batters at one point.
The Terriers jumped out quickly in the first inning when senior catcher and Patriot League Player of the Year Alex Heinen ripped a double down the left field line to score senior infielder Emily Morrow.
Later in the inning senior infielder Alexa Ponce hit a RBI single up the middle to extend the BU lead to 2-0.
The pace of the game picked up after the first inning and both teams were struggling to get baserunners. BU added one more run in the fifth but it would not end up meaning anything to the outcome of the game.
Crisp defense from the Terriers played a big role all day as the Raiders hit many hard hit balls. The infield especially did a great job all day making strong throws to beat out runners.
BU will be back in action tomorrow when they take on the winner of Bucknell/Lehigh. The Terriers will advance to the NCAA Tournament if they are able to clinch their second straight conference championship.