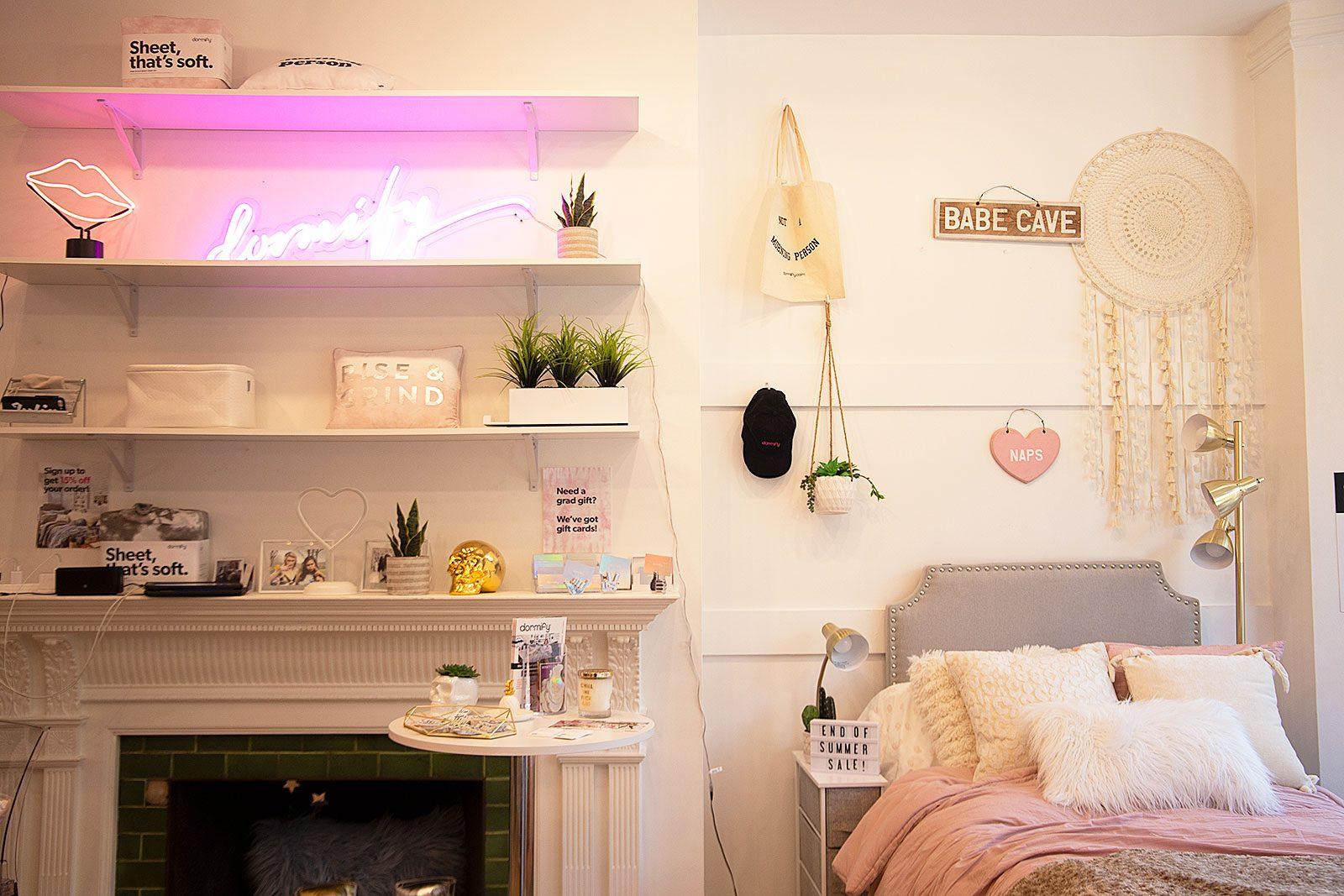 Whether they're moving halfway across the country or driving a few hours away, most college freshmen have one thing in common: when they finally set foot on campus, they're welcomed into an empty dorm room waiting to be filled with the comforts of home.
In many cases, incoming students and their parents go from store to store piecing together the perfect room. One online retailer, which opened a physical pop-up shop on Newbury Street in Boston's Back Bay this summer, is hoping to bring all of that shopping under one roof. 
Dormify was founded in 2013 and inspired by one of the experience of one of its founders, Amanda Zuckerman, with piecing together her own college dorm room. The retailer has opened two other pop-up shops, one in New York and one in Chicago. 
Its Boston location will be open through mid-September and is located at 220 Newbury St., about a block away from the Copley MBTA Green Line station. 
Zuckerman said having to collect all her decorations from different stores made creating a cohesive look for her dorm room difficult, so she wanted to create a place where students could get everything they needed in one spot.
"It was during my dorm room shopping experience that the idea for Dormify.com was born — a brand and one-stop shopping destination carrying everything students need to easily and effectively style their small space," she said. 
Using Dormify's website, students can book an appointment with a stylist to help them design different aspects of their room. Students can also plan their space using an online bed and room visualizer, so they don't have to guess what matches or looks good together.
Dormify also carries a wide variety of styles, Zuckerman said, so all students can find something that reflects their own personal look.
"It was so important to me to be able to create a space that reflected me, so we wanted to make sure that we could provide our customers with real ways to create a space that is uniquely theirs as well," she said. 
Dormify is very active on social media, Zuckerman said, which helps them reach more students. They also have a campus brand ambassador program. 
"Essentially, when a college student finds a challenge with dorm living, we seek to solve that challenge through our innovative products," she said. 
Stephanie Kimel, the other co-founder of Dormify, said public response to the Boston store has been "amazing." 
"Our customers are confiding in our stylists for their dorm room decor," Kimel said, "but also end up walking out the door with tons of other college-related wisdom."