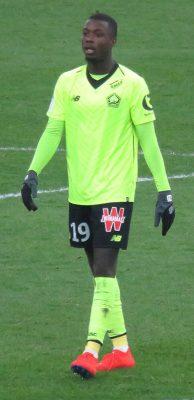 The European transfer window closed on Sept. 2, putting an end to a summer of transfer speculations, player tantrums, agent meddling and want-away stars. The rosters are now locked in until January, the UEFA Champions League and UEFA Europa League squads have been announced, oh, and Neymar will be staying in Paris. 
How do you really solve a problem like Neymar? The Brazilian superstar has been very open about his intentions of returning to Barcelona this summer. The Catalan club had their arms open, but money proved to be the roadblock for a transfer that all parties involved would have like concluded. 
Paris Saint Germain's fans have made it clear that they don't want anything to do with the Brazilian anymore. The rather abrasive and offensive banner unfurled by the fans in the game against Nimes Olympique asking Neymar to leave their club showed the sense of betrayal they felt towards him. It will be interesting to see if Thomas  Tuchel re-integrates him into the squad, or leaves the man signed for $198 million just two years ago, cooling his heels on the bench. 
Despite the Neymar story that dominated the backpages all summer, numerous other big players and stars switched clubs. 
Real Madrid Club de Fútbol returned to their galáctico policy of signing only superstars, sealing deals for Eden Hazard, Luka Jovic and Ferland Mendy early into the market. Juventus Football Club once again dipped into their favored free market territory, Arsenal actually splashed some cash, Manchester City did the impossible by increasing their depth in an already packed midfield and Borussia Dortmund in typical fashion, made shrewd signings that have passed under the radar. 
Below are the five most interesting moves this summer: 
Nicolas Pepe – Lille to Arsenal ( $90 million)
The young French winger was the second highest scorer in the Ligue 1, behind Kylian Mbappe last season and was crucial to Lille finishing second in the league. Along with Alexandre Lacazette and Pierre -Emerick Aubameyang, the Arsenal frontline potency will be crucial to their league ambitions. The last time Arsenal fans were this excited about a French winger, he went by the name of Robert Pires. 
Matthijs de Ligt- Ajax to Juventus ($84.3 million)
The ex-Ajax captain was the defensive linchpin behind Ajax's surge to the Champions       League semi-finals last season. The whole summer, he had a host of suitors hoping to woo him, with PSG being the front-runners in the race for the longest time. 
But, it really shouldn't come as a surprise that De Ligt signed for the club where defending is a culture and has a history of producing great defenders. With De Ligt in the backline,  Aaron Ramsey in the middle and Cristiani Ronaldo upfront, Juventus are going all out in their quest for the Champions League. 
Joao Felix – Benfica to Atletico Madrid ($142 million)
The Portugese attacker is only 20, but is already spoken of as one of the best young talents in soccer. Atletico de Madrid aren't usually the type of club to throw around such large sums of money, but if Felix's recent performances are anything to go by, the $142 million looks like a bargain. Antoinne Griezmann's move to Barcelona already seems like a distant memory for Atletico fans. They have a new talisman now. 
Harry Maguire – Leicester City to Manchester United ($80 million) 
Manchester United fans finally have the centre-back they've been crying out for. The big and burly defender shores up United's leaky defense and he will bring much needed leadership at the back. Maguire's calmess on the ball and his passing ability will be crucial to Manchester United manager Ole Gunnar Solksjaer's plan to build from the back. 
Phil Coutinho – Barcelona to Bayern Munich (season loan) 
Phil Coutinho needs to get his career back on track. At Liverpool, he was the reigning prince in midfield, a true fan favorite and seemed destined to become a club legend. 
But, the allure of Barcelona proved to be too much for the Brazilian and he joined them for a club record fee of $160 million. But, his career spiralled after —  the goals dried up and he was restricted to a role from the substitute bench and fans lost patience with him. 
A summer move was always in the cards, and at Bayern he has the chance to build up his confidence and return to his magical best. Form is temporary, class is permanent. At least, that's what Bayern will be hoping for.