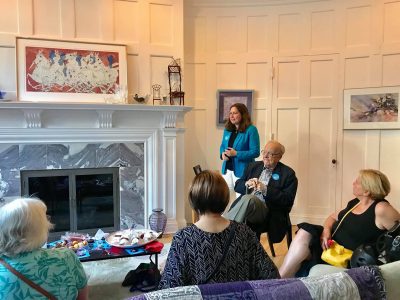 With the preliminary elections for Boston's 2019 City Council race less than two weeks away, candidates across the city are readying their campaigns and rallying volunteers as they begin their final push to reach voters before polls open for the preliminary elections on Sept. 24.
There are many factors at play in deciding a race's outcome, but by examining and comparing candidates' fundraising totals, one can get a fair idea of the level of support candidates have raised throughout their campaigns.
State law requires every city council candidate to file monthly campaign finance disclosures, detailing all contributions and expenditures, to the Massachusetts Office of Campaign and Political Finance, which then releases the data to the public through their online database.
While last week's article looked at the campaign finance records for all 15 candidates for councilor at-large, this week, The Daily Free Press compiled fundraising data from the four district council races taking part in September's preliminary elections.
The contest for District 8, which includes much of Boston University's campus, is one of the races that will participate in the preliminary elections and is looking to be one of the more competitive races this year.
All fundraising totals were calculated from Nov. 8, 2017, the day after that year's City Council election, to Sept. 3, 2019, and are rounded down to the nearest dollar.
The Race So Far
Unlike Boston's four city councilor at-large seats, the city's nine district councilor positions do not represent the entire city. Instead, they are exclusively chosen by the residents of each district to represent their neighborhood-specific needs in the city council.
The district councilor elections are not as crowded this year as the race for city councilor at-large, which has 15 councilors competing to win one of four open seats. 
In fact, four incumbent district councilors are running for reelection unopposed — District 1's Lydia Edwards, District 2's Ed Flynn, District 3's Frank Baker, and District 6's Matt O'Malley — as their competitors did not gather enough support to become eligible for candidacy.
Furthermore, District 4's election only had two qualifying candidates: incumbent Andrea Campbell and challenger Jeff Durham, so they will skip the preliminary election and instead head directly to the general election on Nov. 5.
That means only Districts 5, 7, 8 and 9 will take part in the preliminary elections, from which the top two candidates will advance to the general election.
The race for Boston University's District 8.

While the election for District 8, which includes the neighborhoods of Back Bay, Fenway-Kenmore, Beacon Hill, Mission Hill and West End, only has five candidates, three of its candidates have raised significant amounts of money as they compete for the top two spots.
In total, candidates in the District 8 race raised $333,899, the most of any district contest participating in the preliminary elections.
Candidate Kenzie Bok is in the lead with her contributions, having received $114,813. Not only did she top her fellow District 8 candidates in terms of fundraising, she also outraised every other district council candidate competing in the preliminary elections, having even surpassed District 7's incumbent Kim Janey.
Bok said that while she would like to take money out of politics as much as possible, funds are still needed to run a campaign in order to pay for everything from campaign worker salaries to campaign events.
"When you're running a Boston city council campaign," Bok said, "and even a district campaign, running to represent 80,000 people, which is like the size of a small city, you have to get the word out. And fundraising is an important piece of that puzzle alongside everything else."
Bok said a large number of District 8's residents live in apartment buildings, making it harder for her campaign to knock on people's doors. Instead, Bok invests more funds into mail-based outreach.
Following Bok in total contributions are candidates Jennifer Nassour and Helene Vincent, with $105,222 and $83,876 raised, respectively.
But much of Nassour's total — $39,000 — was loaned to the campaign by the candidate herself, leaving her with $66,220 in actual contributions.
Vincent said she started fundraising over a year ago, and she used her experience managing a sales team to shape her fundraising strategy.
"It's a lot about just discipline and in-time investment," Vincent said. "And so I just sat myself down four hours a day, with a headset and a call list and made myself get through it … and then I was allowed to get up and do more fun things like knocking doors."
The last two candidates in the race trail behind the other three candidates in total funds raised, with Kirsten Mobilia having raised $23,310 and Motez Haywood receiving $6,678.
Current District 8 Councilor Josh Zakim announced in March that he will not be running for reelection.
Bok received the most money, $66,331, from donors in the City of Boston and from those who listed themselves as not employed or retired, receiving $28,273 and $8,450, respectively.
Besides the fact that the retired and unemployed categories had more people, on average, than each individual occupation, Bok said there were two other reasons why she enjoyed such strong support from these donors.
"The district has a lot of senior citizens who have been really involved in the life of the neighborhoods for a long time," Bok said. "… Also, in general and municipal elections and certainly sure in this district, the voting population skews older than the overall population."
The races for Districts 5, 7 and 9
The seven candidates running for District 5's council seat raised a total $184,779, with Ricardo Arroyo raising the most money by far, having received $85,906. 
This nearly doubles the $47,820 raised by Mimi Turchinetz, the District's next highest fundraiser. They are followed by Maria Esdale Farrel with $28,884 and Jean-Claude Sanon with $9,576.
Meanwhile, of the three candidates running for District 7, incumbent Kim Janey seems to be the only person to have fundraised for the election, having raised $119,094 since the last election. Her opponents Valerie H. Rust and Roy Owens have reported a total of $100 and $0 in contributions, respectively.
Finally, the seven candidates in the race for District 9 together received a total of $141,515 in contributions. 
Candidate Craig Cashman is in the lead with $58,337, followed by Daniel Daly with $26,919, Lee Nave Jr. with $19,015, and Liz Breadon with $17,760.
Editor's Note: This article is part two of a story that will analyze the fundraising statistics of candidates in the upcoming Boston City Council preliminary elections — part one was published on Sept. 5 and focused on the councilor at-large elections — and is the second entry in a larger series set to explore a variety of angles surrounding the 2019 City Council race.