A 12-year-old girl walks out onto a stage, alone, with a ukulele, a microphone and an original song. In front of her sit four judges and a theatre filled to the brim with strangers. Everyone in that room is hoping she'll "wow" them, but probably expect nothing more than a cute performance.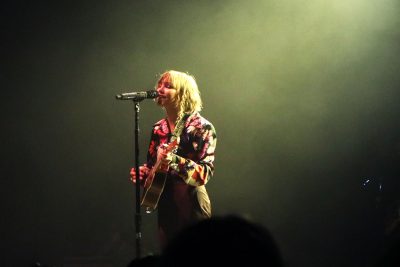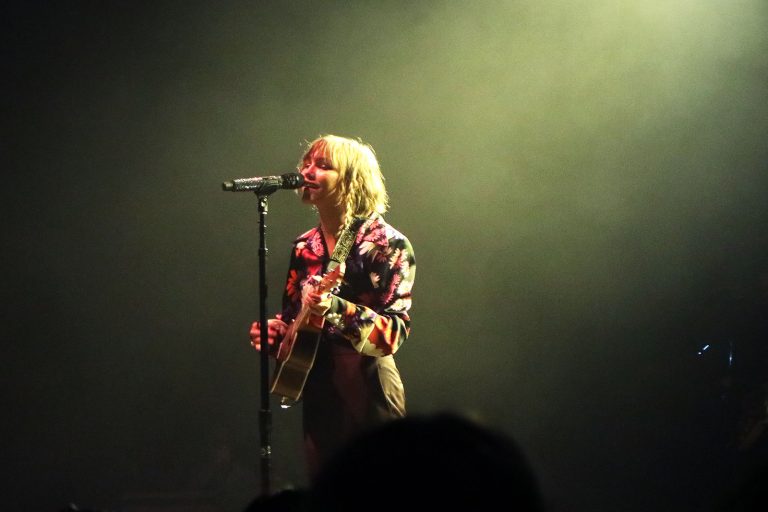 The video of what happened next has garnered nearly 98 million views on YouTube and set teenager Grace VanderWaal on a path that saw her win the reality television program America's Got Talent and become a household name. 
On Friday night, the now 15-year-old Vanderwaal performed at Boston's Royale. 
VanderWaal rose to prominence after appearing on the 11th season of America's Got Talent in 2016, where judge Howie Mandel gave her performance the prestigious golden buzzer that sent her through a few early stages of the competition ahead of other performers. Shortly after winning the competition, she released her first EP titled "Perfectly Imperfect" and an album the following year titled "Just the Beginning." 
Throughout the show, VanderWaal carried herself with maturity and class. She smiled constantly and the positive energy she exuded was contagious. Her vocal range is also as impressive in person as it is on TV. People of all ages were at Friday's show, from children holding up posters of her name to young adults drinking vodka cranberries and enjoying the show. 
Following her opening song "UR So Beautiful" she brought out her ukulele. VanderWaal has come a long way from her America's Got Talent audition. Unlike the anxious anticipation which greeted her on that fateful performance, here the crowd went absolutely wild to see her with her signature instrument.
My favorite moment of the night was VanderWaal's performance of her 2016 track, "Gossip Girl." From where I was standing, I could tell that VanderWaal got lost in "Gossip Girl." The performance was so natural that the ukulele seemed like an extension of her body.  
VanderWaal was comfortable on stage. Far from simply singing through her songs, she made an effort to interact with her audience. Following a performance of 2019's "Stray," VanderWall shared with the crowd that she recently got an energy crystal, which she wears around her neck. She encouraged the audience to get one for themselves by emphasizing how it elevates the positive energy in a room. 
Although she is an incredibly talented songwriter, VanderWaal ventured out of her own catalogue. She performed Billy Joel's "Vienna" and Rex Orange County's  "Best Friends." VanderWaal continued to keep the audience involved by teaching them the lyrics to "Best Friends" so they could join in.
Once VanderWaal brought her ukulele out on stage with her again, the crowd became ecstatic. It was as if the audience knew exactly what she was going to play. Once again, Grace VanderWaal stood on stage in the middle of a packed venue, with her ukulele in hand, to sing "I Don't Know My Name," the original song which propelled her into prominence. 
This time, however, she had fans all around her singing every word by heart. In fact, you could hear the audience louder than you could hear VanderWaal's voice. She prompted the audience to sing even louder by pointing the microphone at them.
VanderWaal finished with her most recent single "Waste My Time." Although the crowd's energy was palpable, there was a hint of sadness as the show was reaching its end. VanderWaal gave it her all until the very last second.