Jarred Rome, the assistant coach of the Boston University track and field team passed away on Monday at the age of 42. 
Rome joined the BU athletic staff in 2018, serving as a part time coach before being promoted to a full time position for the current season. In his first year at BU, Rome was instrumental in the team's success; he directly coached nine student-athletes to a combined 23 personal-best throws during the indoor and outdoor seasons.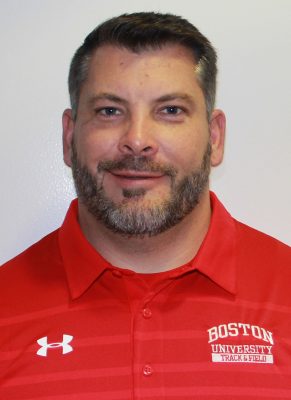 As per a report published by his hometown paper Everett Herald, the cause of death is still unknown. Rome is survived by his wife Pam Spuehler, a BU Athletic Hall of Fame inductee in 2008. 
BU director of athletics Drew Marrochello said in a press release from the BU Athletics Department that Rome was very impactful on the program during his time there.
"We are truly stunned by the news of Jarred's passing, and it's painfully tough to put into words how much of an impact he had on our student-athletes in such a short period of time," Marrochello said. 
Prior to his time at BU, Rome had served as assistant head coach at Concordia University since 2013. His coaching was key in them building a roster that boasted five national champions, 33 All-Americans, 34 conference champions, 12 conference record holders and two national championship meet record holders. 
In 2017, he coached the NCAA Division II national record holder in the shot put, a feat that saw him named USTFCCCA Women's National Assistant Coach of the Year in 2018. 
BU director of track & field and cross country Gabe Sanders said in the press release that Rome was a "one of a kind" man.
"One of a kind in stature, character, passion, care, love and so much more," he said.
Rome also competed as a runner before becoming a coach. He was the 2004 USA Olympic Trials Champion and went to represent the USA  at the 2004 Olympic Games in Athens and the 2012 Games in London. He competed in the World Championships on four separate occasions, the last of them in 2011. 
In the same year, he bagged a silver medal at the Pan American Games and rose to No. 3 in the world rankings.  
At the collegiate level, Rome turned out for Boise State University and earned three national distinctions each in short put and discus. He is the most decorated track and field athlete in school history and was inducted into the Boise State University's Hall of Fame in 2007. 
"Every person that had the opportunity to interact with Jarred, me included, was better for it. BU was lucky to have him for the time we did, not just as a coach, but as a man that makes everyone and everything around him better," said Sanders in the press release.