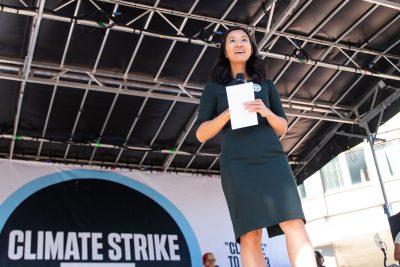 The City of Boston is holding its biennial preliminary city council elections on Tuesday, where voters will choose which candidates for city councilor at large and four different district councillor races will advance to the general elections in November.
Polls will be open from 7 to 8 p.m. with two polling locations located on Boston University's campus — the first in the lobby of Kilachand Hall and the second in the student lounge of the Department of Mathematics and Statistics on Cummington Mall.
As several current city councilors chose not to run for reelection this year, the current field is packed, with dozens of candidates all fighting for a spot on November's ballot.
While all 13 city council seats are technically up for re-election, only eight positions will participate in Tuesday's preliminaries: the four city councilor at-large seats and four out of nine district councilor seats.
Four out of the five remaining district councilor races feature incumbents running unopposed, with the exception being incumbent Andrea Campbell of District 4, who will face candidate Jeff Durham as her lone challenger in the general election.
Unlike state and federal elections, city council elections are non-partisan, meaning that candidates are not chosen for the general election by their political party. Instead, the top two vote getters in each district council race and the top eight vote getters in the city councilor at-large race will continue to November's election.
The largest race by far is the election for city councilor at-large, as the four incumbents — Michael Flaherty, Michelle Wu, Annissa Essaibi-George and Andrea Campbell — will face off against 11 challengers in the preliminaries.
Of all 15 candidates in the at-large race, incumbents Flaherty, Wu, and Essaibi George lead the pack in terms of fundraising, with challengers Alejandra St. Guillen, Jeffrey Ross, and Julia Meija receiving the fourth, fifth and sixth most contributions, respectively.
Of the four district council elections participating in the preliminaries, the race for District 8, which includes most of Boston University, is shaping up to be one of the more competitive races this year, with the top three candidates having raised around $100,000 each as of the beginning of this month.
In a "Get Out the Vote" event held at Roxbury Community College Sunday, current U.S. Rep. Ayanna Pressley, who represents most of Boston and previously served as a city councilor at-large, joined several city council candidates in calling for people to vote on Tuesday.
"We are shocked by the number of people that we run into that don't know that there is an election on Tuesday" Pressley said. "… What [we] most care about is just that [voters] show up and make their voices heard."