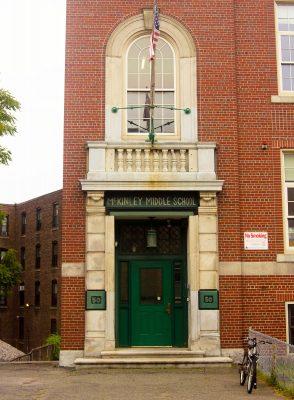 The Massachusetts State Senate unanimously passed a new education funding bill Thursday that will inject an additional $1.5 billion into the state's public education system over the next seven years, after intense debate that saw senators vote on nearly 70 different amendments.
The bill will provide increased funding for school districts with a higher concentration of low-income students, while also changing the updating the existing funding formula to benefit school districts across the state, according to a press release from Senate President Karen Spilka. 
The allocated money will fund improvements in a variety of areas, including transportation, school construction and renovation and special education, according to the release.
Before it can be sent to Massachusetts Governor Charlie Baker for final approval, the newly amended bill must first pass the Massachusetts State House of Representatives. If it ultimately succeeds in becoming law, this bill will constitute the largest change to the education funding formula since it was created in 1993.
But one particular amendment approved by the Senate — which weakened a provision that sought to ensure that school districts remained in compliance with state policy when applying for funding — was criticized by Baker and several advocacy groups for holding underperforming school districts to a lower level of accountability, according to the Boston Globe.
Spilka said in the press release that the bill's passage brings Massachusetts one step closer to fulfilling the state's 19th century promise to provide high quality public education to all its children.
"With the passage of the Student Opportunity Act, the Senate is reaffirming its commitment to the idea that providing a quality public education is not always a luxury — it is both our greatest responsibility and our greatest opportunity as a state," Spilka said.
The bill will also work to bridge the education gap between students from differing socioeconomic backgrounds, according to the bill. For example, it allocates increased funds for traditionally disadvantaged students in special education or English learning programs.
State Senator Joan Lovely, vice chair of the state house's Joint Committee on Education, said in an emailed statement that she appreciated her colleague's hard work in passing the "historic, once in a generation" bill.
"Ensuring equal and adequate funding for the education of future generations is one of the most important issues we face as lawmakers," Lovely said. "The Student Opportunity Act takes bold steps to close the achievement gap by implementing the recommendations of the Foundation Budget Review Commission and increasing funding for all school districts."
Residents of Boston saw the bill as a positive step towards a brighter future for students across Massachusetts.
Dana Blanchard, 42, of Jamaica Plain, said she supported the bill because it will allow the state to better serve all of its students, regardless of socioeconomic background.
"It's good that a broader range of people will get an education," Blanchard said. "Hopefully the bill will decrease the gap between low and high income students."
Vinay Patel, 22, of Brighton, said he thinks the bill should pass because it has the potential to benefit Boston immensely.
"I think it's great for the city," Patel said, "especially when you consider the amount of good schools in and around the Boston area."
Zairi Dominguez, 39, of Brookline, said this bill is a step in the right direction for America's public education system.
"A lot of students can benefit from this," Dominguez said. "I would like to see the culture of education change in the United States."
In honor of National Newspaper Week, we're asking you to make a donation to The Daily Free Press. The financial support of our community is important now more than ever to help us continue writing stories like this for readers like you. Please chip in whatever you can. Read more and make a donation here. Thank you.