On Wednesday night, Hakim Ziyech shook his head in disbelief, pulled his socks up and gingerly got to his feet. He had just fallen after trying to block a pass from Chelsea academy graduate, Fikayo Tomori. Only that pass never came. In a blink of an eye, Tomori pulled the ball back and executed a perfect Cruyff turn, at the Johan Cruyff Arena of all places.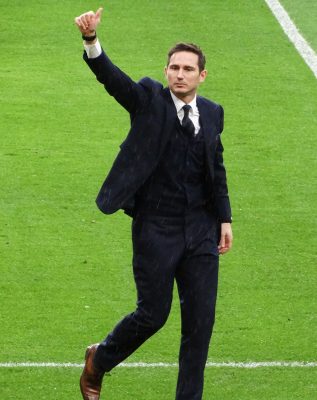 Just like Ziyech didn't expect the 21-year-old center back to do that, the pundits and other teams have not expected Chelsea to perform as admirably as they have done. After going through a baptism of fire at Old Trafford on the opening day of the season, the team has only improved.
They now sit comfortably in fourth position, level on points with Leicester City in third and are on top of their UEFA Champions League group. They have won seven consecutive games in all competitions, having scored 21 goals and conceding only five.
This is not to say that Chelsea have not faced obstacles. A transfer ban coupled with the departure of Eden Hazard, the man responsible for 50 percent of goal contributions last season, left many wondering where the goals would be coming from. Manager Maurizio Sarri's departure aggravated the problem. The off-field problems meant that signing a renowned manager to replace Sarri would be difficult.
In comes the all time top Chelsea top scorer, Frank Lampard, fresh off managing Derby County Football Club for just one season. While this may have always been his dream job, even his wildest imagination would not have placed him at the helm so soon.
Shackled by the transfer ban, Lampard turned towards the Chelsea academy and the loan army. Tomori, Mason Mount, Tammy Abraham and Reece James were all playing in the Championship last season and are now tasked with starting Champions League and Premier League games for the club they have been playing since the age of six.
It's a free hit season for Chelsea. A year to do as well as possible and develop to an extent that they can be strengthened by the time they can legally buy players again. Freed from the expectation that comes with playing for Chelsea, the academy players have flourished.
Abraham is currently the second top scorer in the league with eight goals. The hat trick against Wolverhampton Wanderers showcased his arsenal — poacher mentality, heading ability and the nimble to leave defenders wrong footed. Despite his lanky frame, he has managed to go toe to toe with some of the strongest defenders in the league and has held up the play very well, often serving as a catalyst for moves that have ended in goals.
Having previously worked with Lampard, Tomori and Mount have fitted seamlessly into the system. Mount has been instrumental in not only providing the creative impetus behind Abraham but also in pressing the opposition. This tenacity was showcased brilliantly by his goal against Leicester and when he won a penalty against Brighton & Hove Albion.
Tomori has put in mature, reliable performances against both Liverpool and Ajax. His pace, ability to read the game and strength have propelled him to become the first choice defender for Lampard, after many believed he would be lowest in the pecking order.
Just like the academy players, Lampard too is learning on the job. After conceding too many goals from open play, he switched to a three man defence, allowing them to be more solid when teams are trying to profit on the counter. Similarly, after seeing his team struggle with set pieces due to a zonal marking system, he switched to a half zonal half man marking system. This allowed some players to track a dangerous player and some to cover zones and clear if the ball if necessary.
Whatever the final outcome of the season may be, Chelsea can take heart from the fact that their youngsters have what it takes to compete at the top level. The experience that the player and manager are gaining is invaluable will be instrumental in their push for titles in the future.