Headlined with big names, foreign films and highly-anticipated newcomers, the Independent Film Festival Boston Fall Focus is back for its fifth year and is showing nine independent films at the Brattle Theater in Harvard Square from Nov. 1 to 3.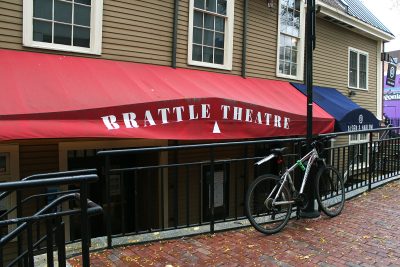 The festival opens on Friday with "A Marriage Story" starring Adam Driver and Scarlett Johansson, with the other eight films being showcased on Saturday and Sunday. 
The Fall Focus Festival looks to show films that will engage and resonate culturally,   IFFBoston's executive director Brian Tamm said. 
"The whole goal of the fall focus is to kind of find films that we think are going to be part of the cultural conversation," Tamm said. "Each one is a film that we feel really strongly about and that we feel is something that's going to resonate with the audience or maybe speak to the moment."
Tamm said he picked this year's lineup for what they might evoke in viewers.
"You're gonna walk away seeing something that you felt really strongly about that you're gonna you're gonna be thinking about a lot," Tamm said. "There's not a lot of fluff in this lineup." 
Nancy Campbell, IFFBoston's program director, wrote in an email that the Fall Focus Festival is unique from IFFBoston's bigger annual Independent Film Festival that will be held next year in April.
"IFFBoston Fall Focus was founded as another opportunity to share a concentrated selection the season's buzziest films outside of our main festival in April," Campbell wrote.
The Fall Focus Festival will please audiences, while also providing more visibility for lower budget, independent films, Campbell wrote. 
"We try to provide a concentrated, quality showcase to build an audience for these works in our area," Campbell wrote. "Many of these films do not have the large marketing budgets and we hope to amplify awareness of them to our community."
Boston University film professor John Hall said that festivals can introduce students to new films, directors and theaters around town.
"Boston is this great film community and certain theaters are, you know, particularly good at bringing independent films to [students'] attention," Hall said. "I hope students are aware that there's more than just like going to the Fenway theater, Boston Common."
One of the films in IFFBoston's lineup is "Honey Boy," which Grace Rietta, a freshman in the College of Communication, said she is excited for after seeing its teaser trailer. The film is Shia LeBeouf's screenwriting debut and centers on the abusive relationship between LeBeouf's character and his son, played by Noah Jupe in his younger years and Lucas Hedges later in life.
"I thought it looked really, really interesting … both visually and from an acting standpoint," Rietta said. "Having (LaBeouf) play his father knowing that he had a really difficult relationship with his father, I thought, was a really interesting acting choice."
With the foreign language films being shown at Fall Focus, like "The Wild Goose Lake" and "The Truth,"  Hall said that festivals bring films from other parts of the world, expanding the film culture in Boston.
"We're able to see some of the films that are going to be important discussions," Hall said. "There's a lot of directors who are coming from other countries outside of the US that are very important, but don't get a lot of attention [in] mainstream media. "
IFFBoston's primary goal, Campbell wrote, is to bring quality films to the Boston area and share them with the community. 
"Our mission is to share and celebrate the work of talented visual storytellers with our community through our main festival in April, our Fall Focus and year round screening series," Campbell wrote. "Ultimately, we are just a group of cinephiles with a lot of civic pride that want to share the good stuff with our community."