Rapper, designer, entrepreneur and undisputed pop culture icon Kanye West released his long-awaited ninth album, "Jesus is King," on Oct. 25 after a whirlwind of rumours and delays. The album marks a whole new phase in the artist's career, presenting a project deeply rooted in West's faith and newfound salvation.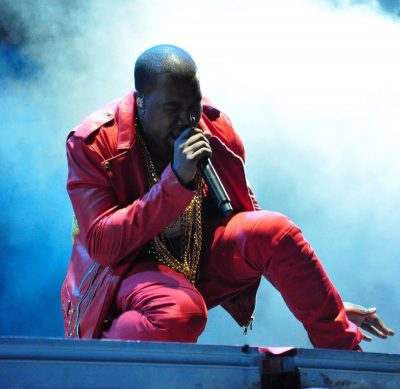 Unfortunately, that's where the album's thematic complexity begins and ends. 
On first listen, after months and months of waiting, "Jesus is King" was supremely underwhelming. Its predecessor, 2018's "ye," felt like listening to lightning in a bottle with its lean 23-minute duration. 
Written and recorded just two weeks prior to its release, the project felt raw and personal while tackling West's at times manic mental state and fraught relationships with the public, his family and himself. It had a lot to say in a remarkably short span of time.
While "Jesus is King" is four minutes longer than West's last project, it feels far shorter when listened to all the way through. By honing in on his faith, West doesn't leave very much else to unpack in his lyrics. 
Allusions to his past feel more like easter eggs for West aficionados rather than a sincere wish from West to dive deeply into his journey from the man who once proclaimed, "I am a god," to a man of unshakable piety. 
That being said, "Jesus is King" is far from being a bad album. The project is filled with West's signature soul samples and a variety of diverse features from the likes of Pusha T, Fred Hammond and Kenny G. 
The album is short enough to be easily digestible and begs for repeated listening. It sounds just enough like a "Kanye West album" to start growing on listeners, which makes it all the more frustrating when it doesn't quite hit the spot.
While West doesn't match the thematic richness found in his other albums, there are moments on "Jesus is King" where his focus on his faith does truly shine. The opening track, "Every Hour," is helmed entirely by the Sunday Service Choir, West's gospel choir with which he has been performing since January. 
The song sets the mood by providing a cathartic experience right at the start of the project with traditional gospel vibes and a message of continued devotion to faith. It should be noted, however, that West himself doesn't perform on the track, which includes some of the more resonant religious lyrics on what is, in essence, West's exploration into purely religious music. 
The one other song where West's faith-based lyrics truly succeed is on "God Is." It's here, eight songs into the project, where listeners can really sense West's connection to his faith. 
"This a mission, not a show/ This is my eternal soul/ This my kids, this the crib/ This my wife, this my life," West sings on the track. Its sincere, heartfelt and explains West's strong connection to Christianity better than any other song on the album. 
Both "Every Hour" and "God Is" work exceptionally well on the album, in part, due to the fact that they are not rap songs. While songs like "Water" and "Everything We Need" have interesting beats, West's verses are so brief or repetitive that the songs suffer — on his verse in "Water" West repeats the word "Jesus" 16 times. 
The most frustrating moment on the album, however, comes in the form of  "Use This Gospel." Long before "Jesus is King" hit streaming services West began work on what he had said would be his ninth studio album, "Yandhi." 
While "Yandhi" would never see the light of day, leaks from the dead album popped up all over the internet. Many of those same beats contained in the leaks do appear on "Jesus is King," including one track under the name "Law of Attraction."
All of that exposition is in the service of one crucial, heartbreaking point. The half-finished, mumbled verses where West raps on "Law of Attraction" say more and take far more advantage of what is essentially the best beat on "Jesus is King." 
Fans can, and should, feel happy about West's religious reawakening. Over the course of this year, it seems as though he has re-centered himself around his faith and has truly committed to bettering himself in service of his religion. However, they also should not feel obliged to love "Jesus is King" because they found connection and catharsis in his other works — it's just not that good.