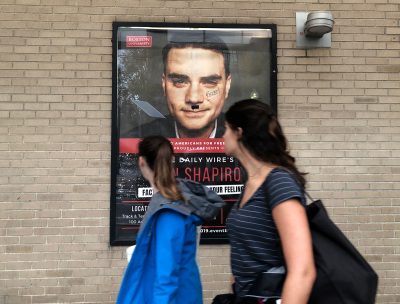 A poster advertising conservative pundit Ben Shapiro's Nov. 13 campus visit outside Warren Towers was defaced Thursday with the word "Fascist" and a mustache resembling Adolf Hitler's drawn in black marker.
Any information about the individual or group who drew on the sign has not been released.
This action comes after multiple protests against Shapiro's visit in the past weeks on campus.
The Boston University Police Department declined to comment on the incident.