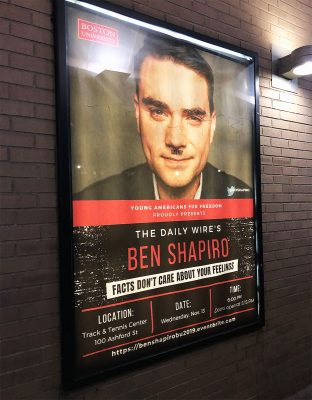 Vandals drew a mustache and wrote the word "Transphobe" on the poster of conservative pundit Ben Shapiro outside Warren Towers Monday.
This was the second time the poster promoting Shapiro's Nov. 13 campus visit has been defaced, after someone drew the same Adolf Hitler-style moustache and wrote "Fascist" on the poster on Thursday.
This action comes after multiple protests against Shapiro's visit in the past weeks on campus.