"Ford v Ferrari" dramatizes the true story of Ford Motor Company's many attempts to construct a race car that could defeat Enzo Ferrari at a grueling 24 hour racing event known as Le Mans.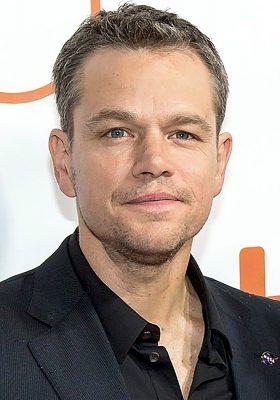 While the film's title suggests the rivalry between the two companies takes center stage, "Ford v Ferrari" is far more about the friendship between Caroll Shelby, played by Matt Damon, and Ken Miles, played by Christian Bale.
Shelby, an ex-racer forced into early retirement due to a heart condition, is hired by Ford to design a car able to compete in a face-off against Ferrari. Damon plays the part with swaggering confidence and level-headedness while also coming to grips with the unexpected direction his life has taken him. 
Miles, an eccentric British driver, is Shelby's choice to be behind the wheel at Le Mans. Compared to Damon's more restrained, tempered performance, Bale's Miles is a wild card. Bale instills each scene with a manic, oftentimes hilarious, energy that makes his performance among the most charming in the actor's storied career.
Bale is known for dramatically changing his physical appearance in service to his performances. For his previous role as Dick Cheney in "Vice," Bale gained more than 40 pounds. In this film, Bale shed the weight he gained for "Vice" in favor of a wiry appearance that looks as if his skin is pulled tight over his face. 
Bale's transformation not only makes him indistinguishable from the real-life Miles, but gives Bale a unique physicality that sets him apart from the other actors in the film.
In spite of Shelby's and Miles' mismatched personalities, both share a maverick energy and a love for automobiles. The duo's shared passion for creating something individualistic frequently comes into conflict with the unfeeling corporate world. Not only do they have to make a car to beat Ferrari, but must overcome the cynicism and lack of artistry rife within Ford. 
"Ford v Ferrari" doesn't just resonant with car enthusiasts who understand the ins and outs of what makes a good race car. At its core the film tells a story of souls battling soulless corporations that will appeal to passionate creators in all industries. 
The film's two racing sequences are electrifying. These integral sequences are not shot from an omniscient, top-down perspective like races shown on television. Instead, director James Mangold positions the camera right next to the driver and close to the road. The audience is placed in Miles' shoes as he drives, which injects an extra dose of adrenaline and excitement while watching. 
The 24 hour Le Mans race is not easy to make engaging due to its endless, monotonous laps, but the film succeeds in making each moment gripping through its exposition. The car Shelby and Miles built is established as being nothing more than a tin can hurtling at 200 miles per hour around rain-slicked streets and sharp curves. For Miles and the other drivers, every turn is life-threatening.
The film's stylistic choices hearken back to old-fashioned Hollywood filmmaking. The film features two movie stars giving lively performances, crisp editing, tactile production design and lacks glaring computer generated visual effects. 
"Ford v Ferrari" doesn't revolutionize the sports movie genre. Its simple underdog story features few female characters and takes no unexpected narrative turns. However, Damon and Bale's colourful performances and Mangold's engaging direction keep the film moving at top-speed from start to finish.