Massachusetts residents relying on the Supplemental Nutrition Assistance Program may see their monthly benefits cut in half. The United States Department of Agriculture, which runs the program, is considering changing the way it calculates utility costs and potentially changing recipients' determined need.
SNAP, formerly known as food stamps, is a federal program that assists low-income households with food budgets. Eligibility is calculated by a variety of financial factors.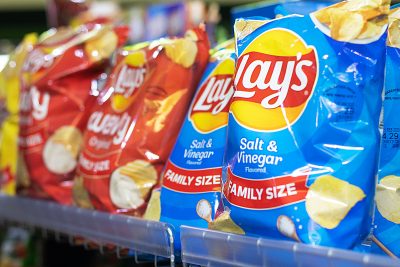 Specifically, the change would force states to change the way they currently calculate utility costs, or Standard Utility Allowances. Previously, states had discretion over how to calculate their own SUA, which left room for discrepancies in the amount of financial aid allotted to recipients in different states, according to the USDA.
Modifying this calculation method could put low-income households in Massachusetts at a disadvantage, as they currently pay some of the highest utility prices in the nation, according to a 2018 report by Move.org.
Victoria Negus, a policy advocate for the Massachusetts Law Reform Institute, wrote in an email she believes the White House is trying to reduce the amount of aid granted by SNAP.
"The Trump Administration is, yet again, trying to take the food off low income households," Negus wrote. "This time by changing the way that utility costs are taken into account in the SNAP math."
The change is an attempt to level inequalities present in the current plan, according to a fact sheet from the USDA. It stated that by allowing individual states to set their own utility allowances, people in different states end up receiving differing amounts of SNAP aid.
One in nine Massachusetts residents are on SNAP benefits, according to the Center on Budget and Policy Priorities.
The MLRI fact sheet estimates that around 200,000 homes throughout the state would lose about $50 per month under the new rule. If the rule passes, Massachusetts could lose up to $102 million in SNAP support each year, according to Boston.com.
Leran Minc, manager of public policy at Project Bread, a charity that provides food to Massachusetts residents in need, said that the change would affect not only SNAP recipients, but the state as a whole.
"It makes all of us a little less stable," Minc said. "It impacts the whole Commonwealth by weakening the safety net that people very much need in a crisis situation."
Minc said implementing the change would create a "climate of fear."
"Any attack in the program is weakening impacted people's ability to feed themselves and to feed their family," Minc said.
Catherine Drennan, director of communications and public affairs for the Greater Boston Food Bank, said that the change would affect a large portion of residents.
"It would impact about 45 percent of Massachusetts households that would see a reduction in SNAP benefits," Drennan said.
Rachel Solomon, 23, of Brookline, said she works in Mattapan where there is a "huge food problem."
"I've talked with people who call it a 'food desert,'" Solomon said. "And that makes the cut of food stamps an even bigger problem."
Solomon said she is particularly concerned with the effect this will have on childhood education. 
"If a child is growing up without access to healthy food, or even food at all, it's going to affect them in school, in their social lives, their families and friends, which is later going to affect their development and their identity," Solomon said. "I think access to healthy food is one of the most important things a person could have."
Annmarie Smith, 57, of Downtown Boston, currently works at the Pine Street Inn, a shelter and resource for the city's homeless population.
"[The policy change] will make our homeless increase," Smith said. "It will make more people go to the food pantries and we already can't keep up with that."
Ryan Stender, 23, of Brighton, said he thinks that while the plan might decrease the aid SNAP gives to individuals, it is important to consider what other aid they might be receiving.
"I don't think that it is particularly fair, especially in the winter when it's really cold here and the gas prices go up," Stender said. "But I would imagine that there's subsidies for utilities as well, so, you know, you've got to look at the full picture of it."