With an incredibly talented ensemble, a surprisingly witty script and a genuinely enthralling mystery, "Knives Out" exceeds all of the expectations set by its by-the-numbers trailer.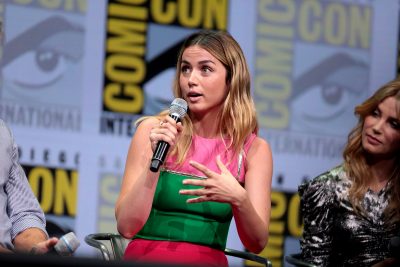 Released the week of Thanksgiving, writer-director Rian Johnson harkens back to the days before he helmed a "Star Wars" movie. Much like his superb first feature, "Brick," his latest project takes an established genre and breathes life and wit back into it. 
"Knives Out" centers around the eccentric Thrombey family as they reconcile with the suspicious death of their patriarch, mystery novelist Harlan Thrombey. While it presents itself as a stereotypical whodunit, the plot is flipped on its head halfway through as each of the character's own recollections are presented. 
Getting into the nuances of the plot further than what has already been stated would be a great disservice to those considering a trip to the movies to see "Knives Out." Its many mysteries and revelations are best discovered for oneself. 
In regards to its cast, every single character is a stand-out. From Toni Collete's wacky turn as self-help guru Joni, to Daniel Craig's laid back private detective with a strong dose of southern charm, there is not one false note within the ensemble. 
Amongst an incredible ensemble, however, Chris Evans' turn as black sheep Ransom Drysdale steals every scene. Those who can't see him as anything other than the stoic and good-hearted Captain America should be prepared to see him as a hysterical jerk and Evans seems to relish every second in the role. 
The only downside to the film's stellar cast is how they overshadow the story's lead. While Ana De Armas' Marta Cabrera is at the center of the film, and turns in an honest performance, her character fades into the background amongst the slew of colorful characters around her.
Another essential aspect in any worthwhile entry in the mystery genre is atmosphere, and "Knives Out" is chock full of it. While the plot does take viewers to a few different locations the bulk of the story takes place at the Thrombey's estate. 
Described at one point in the film as resembling the Clue mansion, the manor is laden with prop knives, ornate portraits and an excess of mahogany that place viewers in what feels like an "old-timey" mystery despite its setting in the modern day. 
"Knives Out" serves as an intriguing murder mystery in the vein of classic whodunits in the genre. With excellent pacing and execution, Johnson presents a compelling tale filled with twists and turns that beg to be experienced with the least amount of knowledge going in.