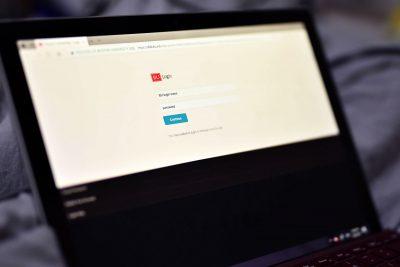 Boston University plans to apply a two-factor authentication system on the Student Link in February 2020 in order to ensure students' security and privacy, BU officials say.
The current login system requires only a one-time verification with a student's account name and password. With the installation of two-factor authentication, students will have to double-check the login request on a smartphone app called Duo.
BU Spokesperson Colin Riley said this new authentication system adds a second layer of security check for a student's login process in order to prevent the loss of personal information. 
"Cyber security is so critical, where people have a lot of their personal and private information in account information," Riley said. "Banking, financial retirement accounts, in places all over, so it's always helpful that you have the best enhanced security available." 
Eric Jacobsen, executive director of Information Security at BU, wrote in an email that the two-factor authentication has nothing to do with the recent Chegg breach that compromised approximately 1,100 BU account names and passwords.
"While the plan to provide Duo to our student community was in place before the Chegg breach, it is a good example of why we are doing this," Jacobsen said. "While none of these compromised accounts were used to access the Student Link, the addition of Duo would prevent breaches like this from impacting student records in the future."
Jacobsen wrote that all of BU's faculty, staff and student employees have already started using Duo and the university wants their students' personal information to be equally protected. 
Jack Chen, a freshman in the College of General Studies, said he thinks it is necessary to have such a new update on logging system.
"I think it's a great way to make sure our personal information is being secured and private," Chen said. " So it is definitely an online security improvement that we will all benefit from."
Allison Brown, a sophomore in the College of Arts and Sciences, said she thinks two-factor authentication will be useful in terms of protecting our privacy.
"I think with this new enhancement, we don't have to worry about anything like privacy leaks or changes of passwords," Brown said.
Amy Le, a freshman in CAS, said she thinks the logging process is going to be time-consuming.
"It means that in order to log in to our Student Link, we still have to check our phone," Le said. "It will be very inconvenient if we don't have our phone with us."