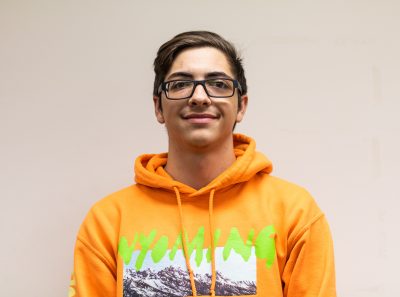 To celebrate the holiday season, I showed some love and appreciation to our neighbors, the Boston Celtics. But for my final column of 2019, I am commemorating a far less appreciated winter holiday: Festivus.
Mostly known for its appearance on "Seinfeld," Festivus is a holiday associated with the "Airing of Grievances." And with some members of our favorite basketball league making some egregious errors this season, I am ready to air my grievances with the National Basketball Association.
The "3"
The most blatant error of the NBA season thus far is the Houston Rockets' decision to trade for point guard Russell Westbrook. Yes, this move happened before the season, but its effects on the 2019-20 Rockets have been painful and they'll likely hurt this team for a few years beyond this season.
This season, the Rockets have a 1.8 net rating with Westbrook on the court and a vastly better 13.3 net rating with Westbrook off, according to NBA Advanced Stats. Westbrook is shooting terribly from the field and beyond the arc.
The Rockets are playing well almost entirely due to the play of point guard and shooting guard James Harden (please appreciate Harden for the basketball genius he is). The Rockets deserve to be ridiculed for giving up two first round picks and move on from point guard Chris Paul, a 37 percent 3-point shooter that fit perfectly into the pesky mold of the Rockets, to Westbrook, a 22 percent 3-point shooter on a similar contract. 
Another team with bad decision-making and a lack of knowledge about their best interests and style of play is the Philadelphia 76ers. They have a stud of a player in point guard Ben Simmons, and yet, they are doing absolutely nothing to support his rise to superstardom.
With his speed, vision and ability to control the pace of a game, Simmons deserves 3-and-D guys, or players who specialize in 3-pointers and defense, around him who can stretch the court. Simmons is the kind of guy that can turn a team around. He's got top-five-in-the-league-type potential. 
Even though the 76ers no doubt have to work around their other star, center Joel Embiid, they are doing little to help themselves by obstructing Simmons' style of play. The Sixers sit at a disappointing fourth in the Eastern Conference a quarter through the season and they may need to rethink their path if they can't shape up by the end.
While the Rockets and 76ers have both made their fair share of painful mistakes this season, no organization has been mismanaged at quite the same level as the New York Knicks.
The Knicks have not made the playoffs since 2013 and after winning just 17 games last season have won only four of their 23 games this season.
With head coach Mike Miller taking over for recently-fired David Fizdale, the Knicks are now onto their seventh head coach of the 2010s. 
I couldn't even begin to list the insane number of ugly moments that have plagued the lesser team of New York over the past five years. The Knicks' organization is a complete and utter mess that likely won't return to their form of the early 1970s until supervisor James Dolan is no longer in charge.
The "2"
Although the Charlotte Hornets are not quite as notorious as the Knicks or the Sixers, they are a team well-deserving of criticism for more than a few reasons. This season, however, one mistake stands out far above the rest. 
After years in NBA purgatory, point guard Kemba Walker left Charlotte for Boston. Following that, the Hornets decided to give point guard Terry Rozier a near $60 million contract. Rozier has played solid basketball this season, but through 25 games, second-year guard Devonte' Graham has averaged an impressive 19 points and eight assists per game, ranking higher than Rozier in both categories. Graham is an even second in the league with 90 made threes on the season. 
With Graham playing great, the contract that the Hornets gave to Rozier just seems that much worse.
Another somewhat disappointing point guard situation has arisen for the Utah Jazz, where point guard Mike Conley has been playing some especially ugly basketball. Conley is averaging a full point and assist per game below his career averages, while shooting a career low 37 percent from the field, according to Basketball Reference.
Conley came to Utah to bring a mediocre Jazz offense out of the gutter, and so far this season, he has done anything but that. If Conley can't start to string things together, the Jazz may end up finishing out the season in a rather underwhelming fashion.